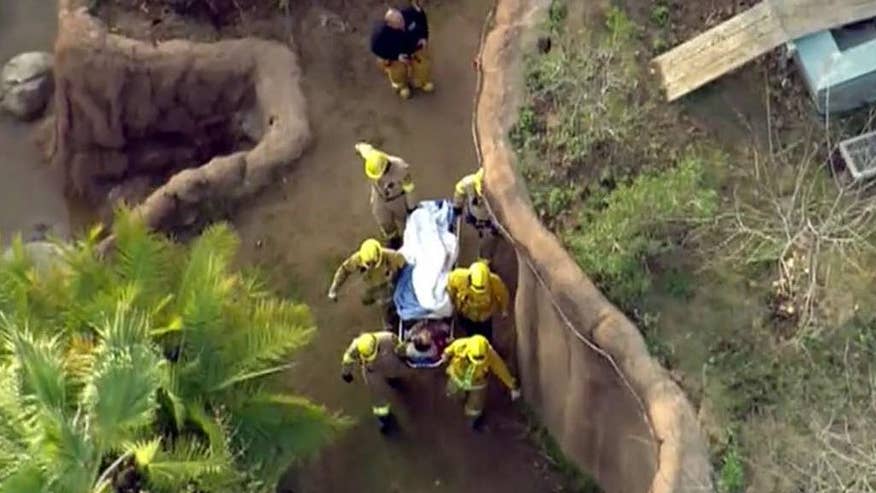 LOS ANGELES – A worker at the Los Angeles Zoo was hospitalized with a possible broken leg after falling into the gorilla enclosure on Thursday.
City fire officials say the animals in the enclosure were secured while the worker was rescued.

The worker was strapped to a backboard and lifted about 15 feet from a planted moat. The patient was taken to an ambulance and transported in fair condition.
The zoo was closed when the worker fell into the exhibit that's home to western lowland gorillas.
A zoo spokeswoman didn't immediately respond to a request for more information.