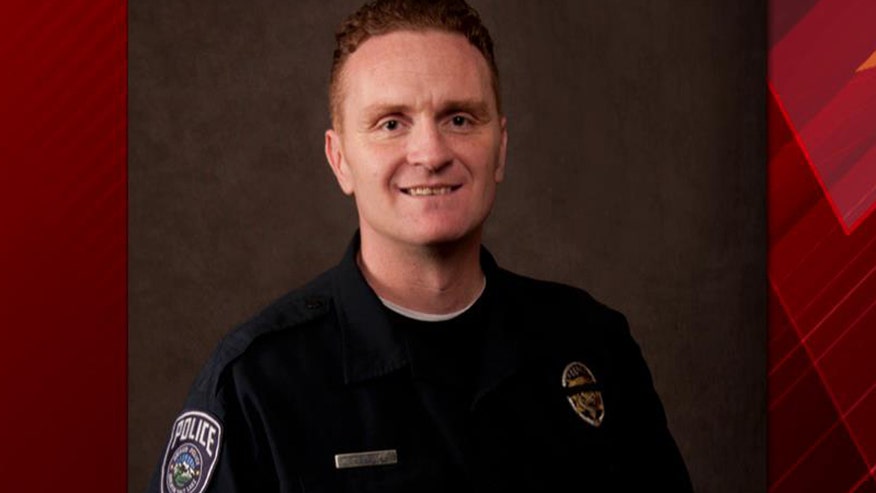 The veteran Utah police officer shot and killed Sunday morning while investigating a car crash had just overcome a lengthy battle with cancer.
Sgt. Doug Barney had recently received a clean bill of health after fighting bladder cancer for several years, said Unified Police Department spokesperson Lex Bell, who said he was a friend of Barney's.
"He's had cancer for a long time and fought hard," Bell told FOX13. "There were a couple occasions where he got really, really sick and has always powered through it."
Barney, an 18-year veteran of the force and a married father of three, was shot in the head while pursuing two people who had left the scene of a car crash, officials said. The suspected gunman, Cory Lee Henderson, was also shot and wounded in an exchange of gunfire. The woman he was with is still on the run. An officer with Barney was shot three times and had surgery Sunday evening.
"It's always a tragedy when someone dies young and leaves people behind," Bell said.