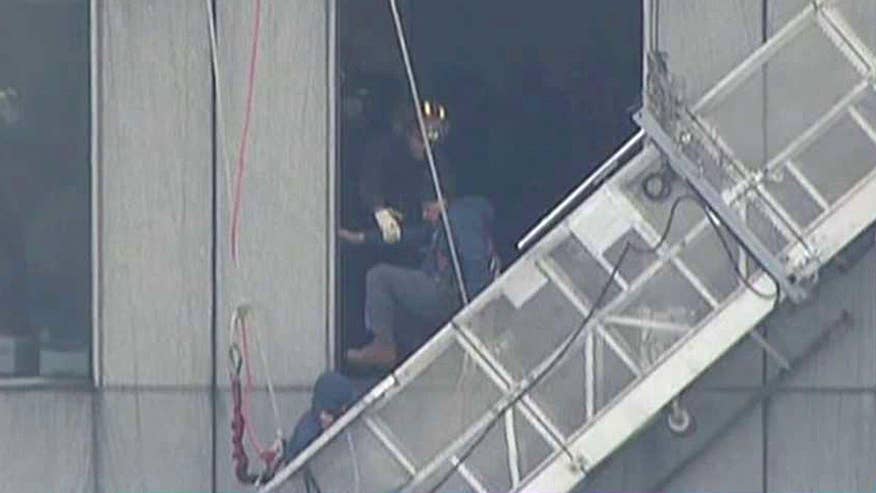 Rescuers freed two window washers stuck on scaffolding that dangled outside Houston's tallest building Monday.
The scaffolding was clearly tilted outside the 75-story JPMorgan Chase Tower, roughly six stories below the roof. The fire department reports a platform motor cut out before part of the scaffolding gave way.
Crews removed a window and pulled the two workers to safety.
The tower stands more than 1,000 feet tall.