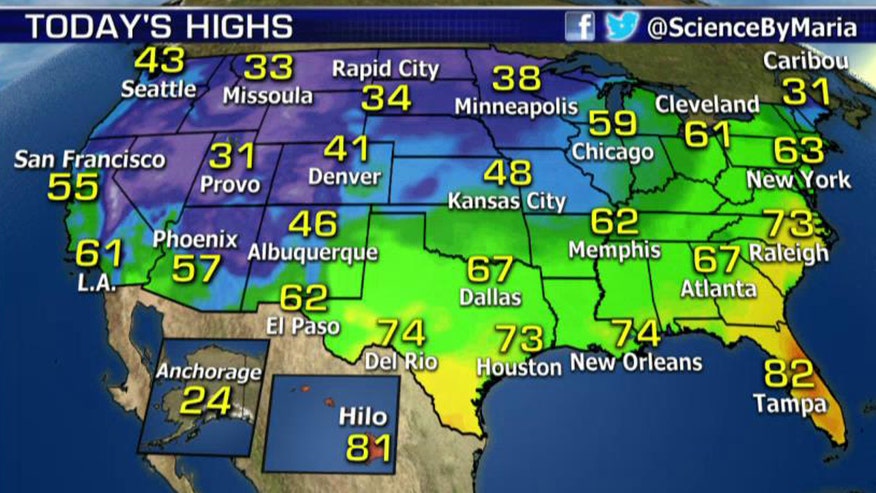 A blast of wintry weather could keep Southern California's temperatures in the 50s Monday, but the thermometer could hit the upper 60s in parts of New York and Pennsylvania.
A weekend storm that dumped rain and snow on Southern California had largely moved out Monday, leaving behind temperatures about 10 degrees colder than normal. Overnight temperatures dipped into the 30s in Los Angeles County, and will barely top 60 during the day.
A high surf advisory is in effect for San Diego County through Tuesday, with waves up to 8 feet expected.
Drivers are urged to use caution on mountain roads where wind gusts up to 70 mph are predicted. Chains are required on several roads after snow fell on the San Bernardino Mountains.
A stretch of northbound Interstate 5 near Castaic was reopened after a closure caused by flash flooding.
Meanwhile, forecasters said unseasonably warm temperatures were expected to linger in the Northeast for most of the coming week. The thermometer hit 70 degrees at New York's JFK airport Sunday, shattering the day's previous record of 63 degrees.
The Associated Press contributed to this report.