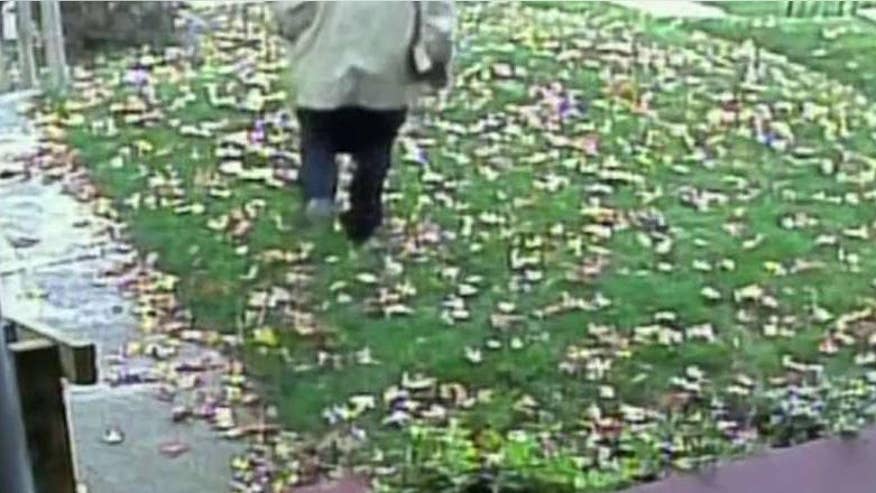 A Florida police officer's wife has admitted stealing Christmas presents from a neighbor's front porch, authorities say.
Dana Hager, 42, was caught by surveillance video taking away the USPS packages into her car last Friday night in Lakeland.
The homeowner, Megan Zawacki, was in the house at the time with her two-year-old daughter, according to an affidavit.
When Ms Zawacki noticed a shadow pass the window she ran to her bedroom with her child to look at the surveillance tape and saw a thief walking away with the toddler's presents.
She posted the video to Facebook where it was viewed tens of thousands of times and she received messages from people who said they recognized the suspect as Hager.
One person who made contact was a colleague of Hager.
Hager was arrested on Monday and charged with unarmed burglary of an occupied dwelling and petit theft, the authorities said.
Polk County Sheriff Grady Judd told WFLA: "The fact that she is the wife of a law enforcement officer is even more shocking."
Hager - whose husband is a police sergeant in Haines City - returned the presents in a white plastic bag in the early hours of Monday because she told police she "started feeling bad" about the theft.
The total value of items stolen was $30.
Hager is being held at Polk County jail.