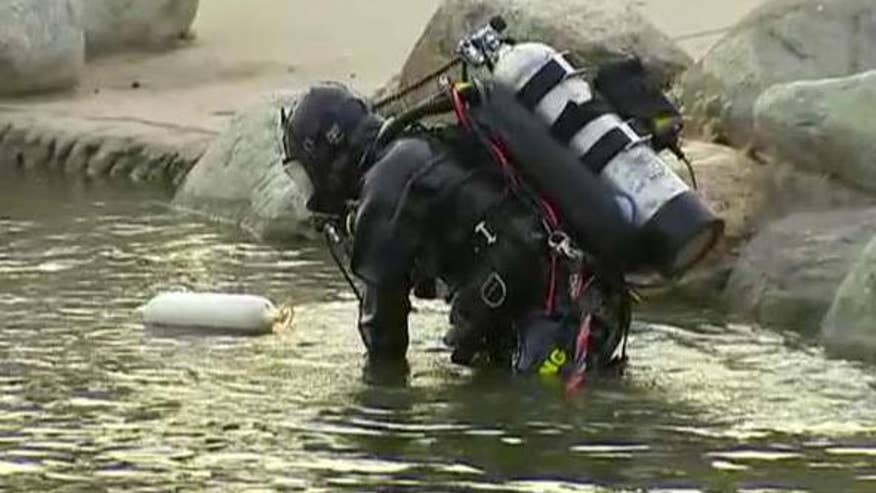 Several FBI dive teams began searching a small San Bernardino lake on Thursday as part of the ongoing investigation into the massacre that killed 14 people last week.
FBI Assistant Director in charge David Bowdich declined to tell reporters at a press briefing what dive teams were looking for, but stressed that there was "no belief there is anything dangerous" in the park.
"We did have a lead that the subjects came into this area," he said. "We have now put a dive team into the lake."
Bowdich said there were four FBI dive teams involved in the search, which could last "for days."
"This investigation... is massive and that's going to take time," he told reporters.
The Seccombe Lake Park is located about 3 miles north of the Inland Regional Center, the site of the Dec. 2 shooting where Syed Farook and his wife, Tashfeen Malik, ambushed his fellow San Bernardino County health staff at a holiday party.
Since the shooting, the FBI has interviewed hundreds of people and conducted searches in the area looking for evidence.
The Associated Press contributed to this report.