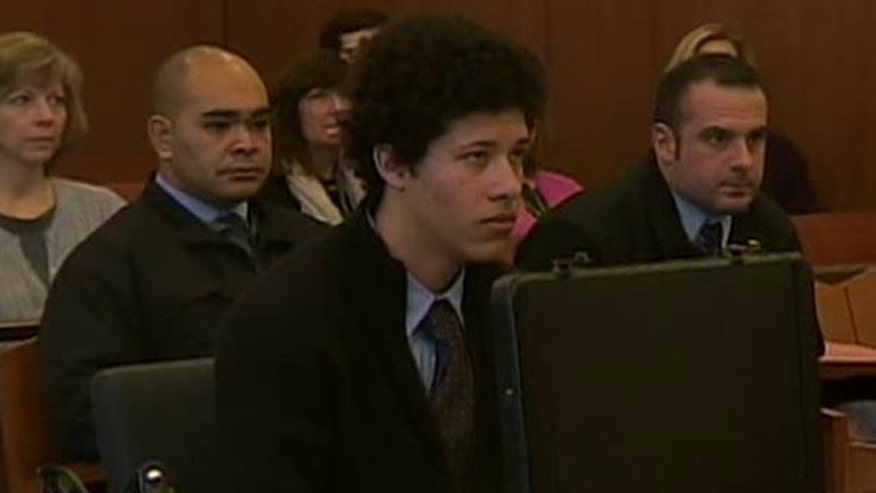 A judge has declared that a Massachusetts teenager charged with raping and killing his math teacher is competent to stand trial.
Essex County Superior Court Judge David Lowy concluded Wednesday that the trial of 16-year-old Philip Chism can resume after the judge reviewed the findings of a mental health evaluation.
Chism is charged in the October 2013 rape and slaying of 24-year-old Danvers High School teacher Colleen Ritzer. He was 14 at the time but is being tried as an adult. He pleaded not guilty.
His trial was delayed after a judge ordered him to undergo a mental health evaluation last month.
Chism had refused to enter the courtroom, banged his head against a floor and told a psychologist he hears voices and hopes someone will shoot him.