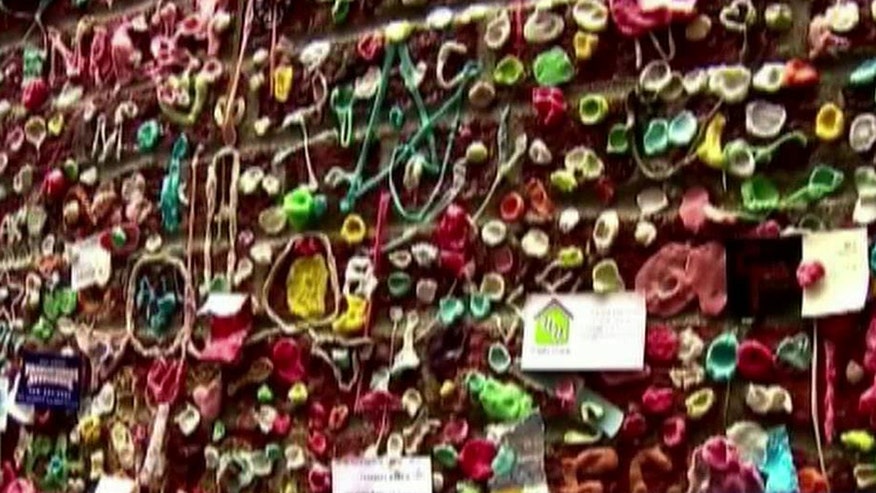 Seattle's famed Gum Wall is getting unstuck, for the first time in two decades.
Officials at the city's Pike Place Market announced plans to scrub all the gum off the wall starting November 10. They claim the sugary substances damage the bricks.
Workers will steam clean the wall, KING-TV reports.
The nearby Unexpected Productions Theater calls the wall the "2nd Germiest Tourist Attraction in the World." Patrons reportedly would stick gum to the wall while waiting in line, beginning in the early 1990s.
Some visitors say they've used multiple wads of gum to spell out messages. An estimated one million pieces of gum are currently stuck there, KING-TV adds.