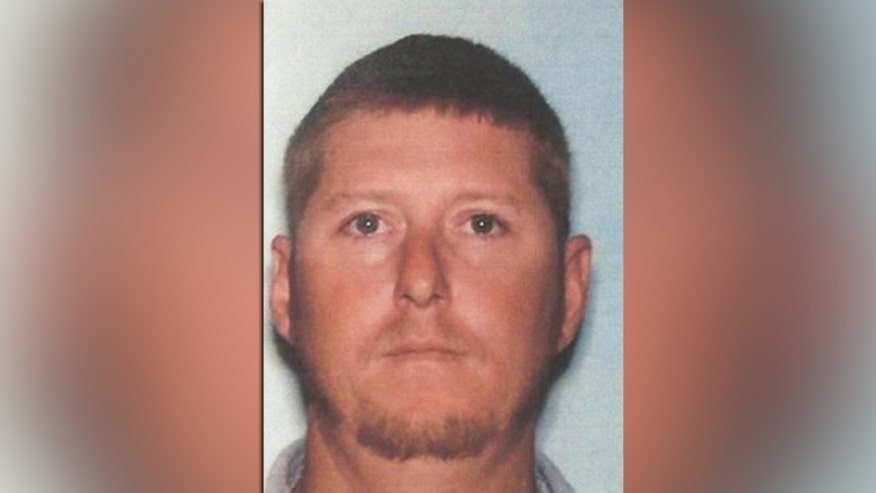 A man charged in connection with the June death of a Georgia sheriff escaped as deputies were trying to transfer him between counties Tuesday morning, officials said.
Treutlen County was transferring Jim Lowery to a jail in Laurens County when he got out of the transport vehicle and ran away, the Laurens County Sheriff's Office confirmed to WMAZ. Both Treutlen and Laurens authorities are searching for Lowery.
The Georgia Bureau of Investigation said about 100 sheriff's deputies and law officers were still hunting for Jim Edward Lowery on Tuesday evening, hours after he slipped away into woods outside the jail in Laurens County, about 100 miles west of Savannah.
"Right at the sheriff's office, he was able to escape," GBI agent Lindsey Giddens said. "They were in the process of moving where he was being housed."
Lowery was jailed on three counts of felony aggravated assault on a police officer and one count of felony fleeing and attempting to elude a police officer.
Montgomery County Sheriff Ladson O'Connor crashed his patrol car into a tree and died while trying to apprehend Lowery during that June chase, WMAZ reported.
Officers were chasing Lowery after the vehicle he was in made suspicious maneuvers near two deputies attempting to assist a motorist, according to a Georgia Bureau of Investigations release. O'Connor was part of a multi-car high-speed pursuit when he lost control of his vehicle and crashed.
Someone in the car fired shots at officers during the chase, officials said, and after Lowery's car also crashed, he got out and ran. Cops immediately captured a woman in the car. but didn't locate Lowery until the next morning. Officials say they exchanged gunfire with him before taking him into custody. Lowery was wounded in the leg at some point during the incident.
O'Connor was sworn in as sheriff in January 2013 and left behind a wife and four children, according to WMAZ.
The Associated Press contributed to this report.