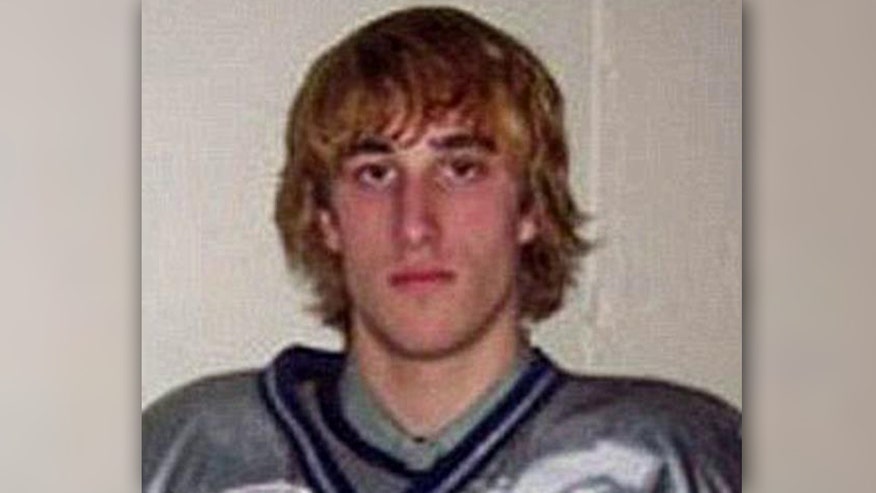 A Connecticut man who wrote of a "perfect plan" to get money "for life" was arrested on murder charges Tuesday morning after the remains of his parents were found in a vacant house last week, state police confirmed to Fox News.
Kyle Navin, 27, of Bridgeport, was charged with two counts of murder and murder with special circumstances in the deaths, Jeffrey and Jeanette Navin, of Easton. The couple had been missing since Aug. 4. Their bodies were found on Thursday.
State police obtained an arrest warrant for Kyle on Friday and executed the arrest just after 10 a.m. He was arraigned Tuesday afternoon and ordered held in lieu of $2.5 million bond. He's due back in court Nov. 24. Kyle's lawyer, Eugene Riccio, said the hearing was "just the start of a long judicial process" and declined further comment.
Kyle was already being detained on a federal weapon charge stemming from a search of his home after his parents vanished. Authorities say they found two firearms, ammunition and evidence he was using heroin, oxycodone and other controlled substances. He has pleaded not guilty.
Police said Kyle and his 31-year-old girlfriend, Jennifer Valiante, talked in text messages about killing his parents and getting their money.
Jeanette Navin had told a friend she was upset about her son's behavior and drug use, and his failure to pay the mortgage and taxes on the home they bought him, according to an arrest warrant for Valiante, who was charged Monday with conspiracy to commit murder and hindering prosecution. Jeanette also told her friend that she and her husband planned to sell their trash-hauling business and cut their son out of their will, the warrant says.
The month before his parents disappeared, Kyle texted Valiante saying he had the "perfect plan" to get "$ for life," according to the warrant. Navin wrote that the plan would "solve every single problem and give us a wealthy amazing life."
Navin and Valiante talked about what they would do with the money, police said. Valiante texted, "That'll allow us to stay in our house and pay for a full top-line remodel and a new garage," according to the warrant.
Elliot Warren, Valiante's lawyer, said the texts have been "taken out of context," and Valiante would deny talking with or texting to Kyle Navin about killing his parents and taking their money. Valiante is being held on $2 million bail.
The Associated Press contributed to this report.