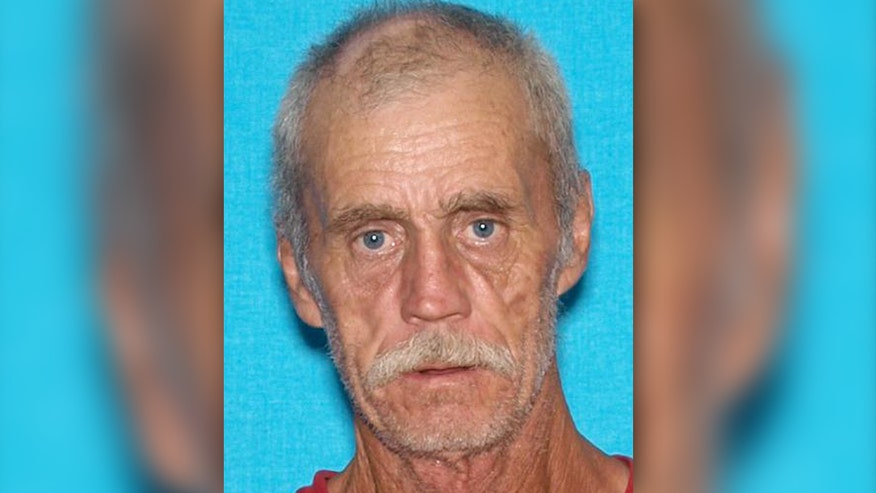 Police said early Thursday that they had arrested two known associates of a Kentucky fugitive who has eluded a multi-state manhunt for five days, but the wanted man was still at large.
Floyd Ray Cook, a 62-year-old convicted rapist and robber, has been on the run since Saturday afternoon, when he allegedly shot and wounded a Tennessee police officer.
Tennessee Highway Patrol Lt. Bill Miller told reporters early Thursday that a U.S. Marshal spotted a car believed to be Cook's at a gas station in White House, Tennessee. As investigators approached, the driver rammed two police cruisers and narrowly missed an officer, who drew his gun and fired a shot at the car.
The car careened down a dead-end street, through a fence and into a ravine, Miller said. The two people inside fled on foot into the surrounding cornfields. The occupants were later found after a search and identified as 35-year-old Katy McCarty and 50-year-old Troy Wayne, both known associates of Cook with lengthy criminal histories of their own. Police did not specify what charges they might face.
Police initially said that McCarty and Wayne fired on officers, but have since retracted that claim. Cook was not in the car at the time.
Dozens of federal, state and local officers, along with helicopters and K-9 units, have descended on rural Robertson County to aid in the hunt.
Police announced earlier this week that they believed Cook was traveling with Wayne, described as an "associate" from Raywick, Kentucky, a town of 134 people 50 miles south of Louisville where Cook was last known to live.
Cook is accused of shooting and wounding Algood, Tennessee, police Officer Ahscari Valencia during a traffic stop Saturday afternoon. Valencia's life was saved by his bulletproof vest.
Just over an hour later, a Kentucky State Police trooper recognized Cook's car and tried to stop him in rural Cumberland County, just beyond the Tennessee state line. Cook tried to speed away, but hit a tree and jumped from the truck on foot. He allegedly opened fire on the officer, missed and fled on foot into the woods.
Cook, with a criminal record that includes burglary, assault and rioting, was already wanted by the law. He was convicted of raping a 19-year-old in Marion County, Kentucky, in 1971, records show. He was required to register as a sex offender and remains on parole.
Cook's sex offender registration form lists an address in Lebanon, Kentucky. Several months ago, the Marion County Sheriff's Office, making routine checks on the sex offenders in the county, discovered he was no longer living there, said Sheriff Jimmy Clements. Deputies there took out a warrant for his arrest and started searching for him. They discovered he was living at an address in Raywick. They staked out the home but were never able to catch him.
Cook was also indicted in July on charges of first-degree trafficking in methamphetamine and tampering with physical evidence, according to Hardin County court records in Kentucky. He was scheduled for arraignment in August but did not appear. He is now also wanted on suspicion of attempted murder of a police officer in Tennessee and the manhunt stretched into a sixth day.
A swath of the border between Kentucky and Tennessee has been gripped with fear of the man authorities described as "armed, dangerous and desperate." A Kentucky school district has canceled classes all week, afraid their students might cross his path while waiting for the bus.
The Associated Press contributed to this report.