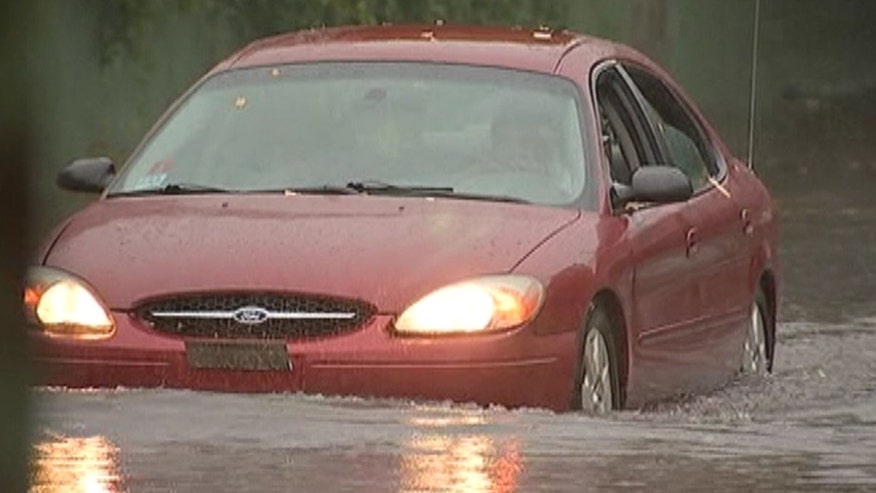 Officials in South Carolina said one person has died in street flooding in Spartanburg as the East Coast braces for drenching storms.
Spartanburg County Coroner Rusty Clevenger told local news outlets the death occurred early Thursday when several cars were submerged in flash floods.
The victim's name hasn't been released.
The South Carolina Highway Patrol is investigating. Troopers say several cars were trapped briefly under a bridge where flooding often occurs during heavy rain.
Governors up and down the East Coast are warning residents to prepare for drenching storms that could cause power outages and close more roads in a region already walloped by rain.
Recent downpours have forced people from their homes and closed schools, and forecasters are calling for several more inches of rain in coming days — regardless of what happens with Hurricane Joaquin, which is spinning off the coast.
The U.S. National Hurricane Center says depending on its path, Joaquin could intensify the storms' damage.
New York Gov. Andrew Cuomo was among the officials urging residents to take precautions, saying: "Our state has seen the damage that extreme weather can cause time and time again."