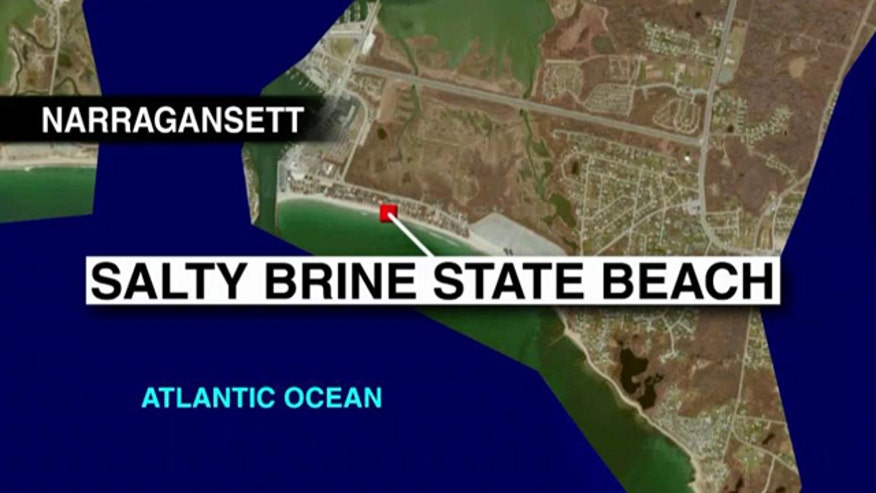 Beachgoers were forced to evacuate a sunny Rhode Island beach Saturday as authorities investigated reports of a possible explosion in the sand that knocked a woman into a rock wall.
Police rushed to Salty Brine beach in Narragansett after witnesses reported hearing a loud boom around 11 a.m.
State Department of Environmental Management spokeswoman Rayna Maguire told the Providence Journal details were still sketchy but a 50-year-old woman had been taken to the hospital. Maguire said that witnesses reported the explosion blew the woman onto the rocks and that she became trapped there until rescued.
The paper said that according to DEM enforcement agent Sgt. Thomas Silvia investigators were looking for a suspect who they believe planted something in the sand and then fled up the beach towards Roger Wheeler state beach.
Later, the paper reported that no suspect was being sought and that it turned out to be seashells dumped from a bag.
Asked if investigators believe there was a connection to "suspicious" fires Friday that damaged three commercial fishing vessel at the Galilee state peer, Maguire told the paper that would be investigated.
A witness told the newspaper he heard a boom and saw the woman get knocked over a few feet from him. Mario Lewis of West Greenwich said he saw no debris or smoke.
"It was like an M-80 boom, like a grenade," Lewis said. An M-80 is a large firecracker.
He said it sounded like a gas explosion though he had no knowledge that was the cause.
Narragansett Police called in the state bomb squad to investigate.
The Associated Press contributed to this report.