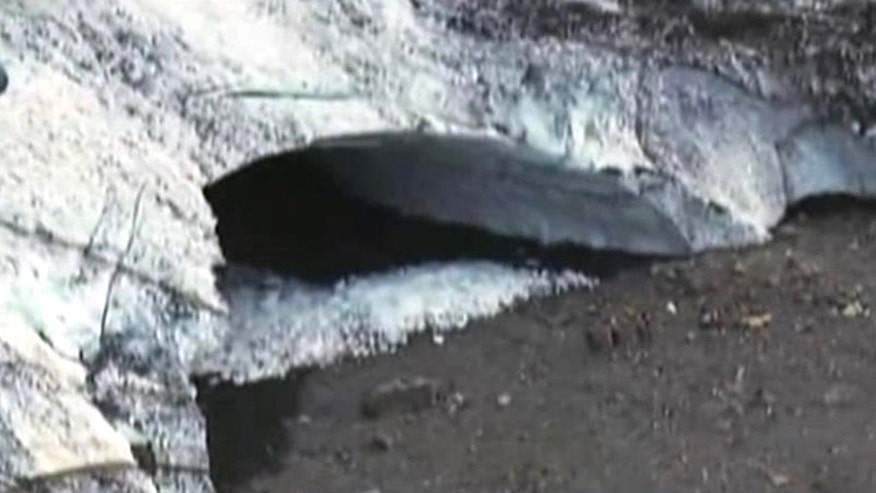 One person has died and at least four others have been injured after a portion of an ice cave collapsed in Washington State Tuesday evening.
Officials from the Snohomish County Sheriff's office told Q13 FOX Seattle that four people have been transported to area hospitals after part of an ice cave collapsed in the North Cascades.
More than 100 first responders rushed to the scene at the Big Four Ice Caves in the Mount Baker-Snoqualmie National Forest after a caller reported the collapse shortly after 5:30p.m. local time, sheriff's office spokeswoman Shari Ireton told the Seattle Times.
At least three victims were admitted to Harborview Medical Center in Seattle.
A 25-year-old man was reported to be in critical condition, a 35-year-old man was in serious condition and a 35-year-old woman was in satisfactory condition as of Tuesday night, hospital spokeswoman Susan Gregg said in a statement.
Gregg said the victims' injuries range from head lacerations to leg fractures and shoulder pain.
The sheriff's office released a statement in May advising people to stay out of the ice caves, Q13 reported.
"As we head into the busiest and warmest part of the season, the cave is in its most dangerous state," Lead Field Ranger Matthew Riggen said.
In 2010, an 11-year-old girl was killed at the caves by falling ice.
The Associated Press contributed to this report.