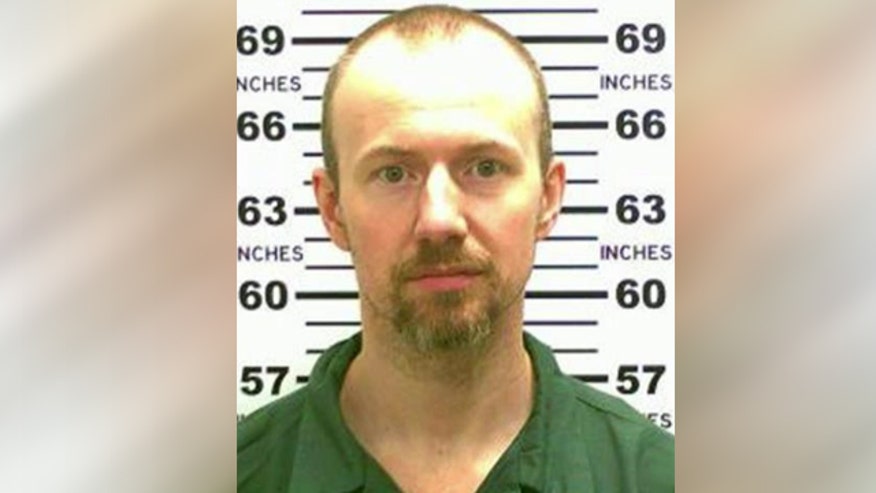 The New York Department of Corrections said Tuesday that three members of the Clinton Correctional Facility's Executive Team and nine security employees were placed on administrative leave as investigators continue to examine how two convicted killers managed to escape the prison earlier this month.
The June 6 Hollywood-style escape -- which authorities said required engineering skill, planning an cooperation from prison workers -- garnered national headlines and struck fear in many residents who lived in the northern reaches of the state.
The search for David Sweat and Richard Matt ended with Matt's death and Sweat's capture. Both men were shot by law enforcement officers.
The pair's plan to escape to Mexico imploded when prison worker Joyce Mitchell, who was supposed to drive the killers 2,500 miles to what they hoped would be freedom south of the border, got cold feet. She was not waiting for them when they emerged from a manhole following their escape, authorities said.
Mitchell was charged with helping the two escape the maximum-security prison by providing them with hacksaw blades, chisels and other tools. In their escape, authorities said Matt and Sweat used these tools to saw through a steel cell wall and several steel steam pipes, bashed a hole through a 2-foot-thick brick wall, squirmed through pipes and emerged from a manhole outside the prison.
The escape prompted Gov. Andrew Cuomo to order the state's Inspector General's Office to conduct an investigation into the jailbreak.
Suspended Clinton Correctional Facility guard Gene Palmer was charged last week with promoting prison contraband, tampering with evidence and official misconduct. He was freed on $25,000 bail. Officials said he gave the two prisoners the frozen hamburger meat Mitchell had used to hide the tools she smuggled to Sweat and Matt. Palmer's attorney said he had no knowledge that the meat contained hacksaw blades, a bit and a screwdriver.
NBC reported that Sweat, who apparently is talking to police, said Palmer had no involvement in the escape. A senior New York official told the network that Steven Racette, the prison superintendent and his deputy Stephen Browne were two of the three executives suspended.
Sources told The New York Post that the FBI also has launched an investigation of drug-trafficking and other criminal activity at Clinton Correctional.
At the Clinton Correctional Facility, Sweat was serving a sentence of life without parole in the killing of a sheriff's deputy in Broome County in 2002. Matt was serving 25 years to life for the killing and dismembering of his former boss.
The Associated Press contributed to this report