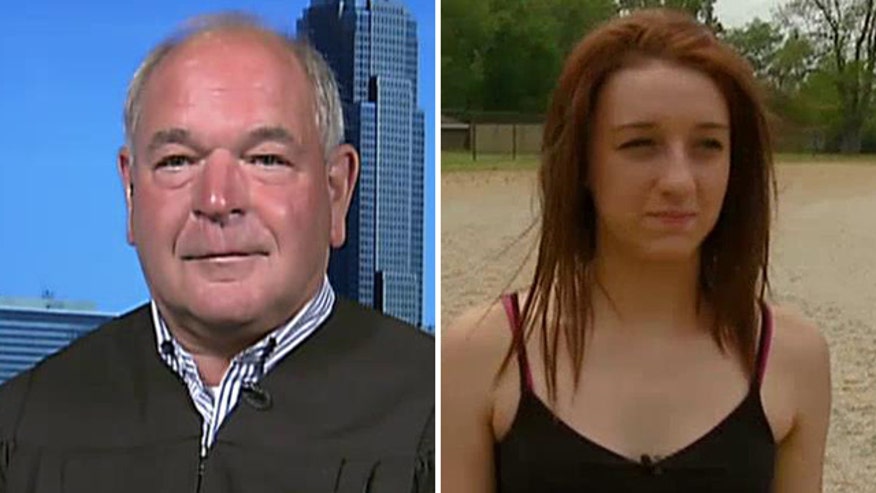 It's the long road to justice.
A fare-skipping Ohio woman was sentenced last Thursday to walk 30 miles in 48 hours as a form of punishment by a judge known for his eye-for-an eye sentences.
Victoria Bascom, 19, who did not pay for a 30-mile cab fare back in February for a ride from Cleveland to Painesville, WATE.com reported. Judge Michael Cicconetti gave Bascom two options at sentencing: 30 days in jail or the hike.
"I've never been to jail and I don't want to go to jail," Bascom told NewsNet5.com after sentencing. She said she felt lucky the judge gave her the option to walk.
Bascom completed the punishment on Friday at the Lake County Fairgrounds. Cicconetti visited to observe.
"At that pace, it's going to take most of the 48 hours," he laughed. He reportedly reduced the sentence to 20 miles because it appeared she would be unable to complete the walk in 48 hours.
The woman will continue to be on probation for four months and will have to pay the cab driver $100, the station reported.
Cicconetti is known for his unusual sentences.
Earlier that same day, a woman pleaded guilty for spraying someone with pepper spray was given a similar option: 30 days in jail or getting pepper sprayed from the victim, The News Herald reported.
The paper reported that pepper spray was not actually used, rather a non-harmful, water-based substance.
"I typically use these creative alternative sentences for younger people who are more impressionable, at least somewhat remorseful and are usually first-time offenders," Cinconetti told WATE.com. "The philosophy behind it that whatever punishment they choose it's going to prevent them from coming back to court on another charge."