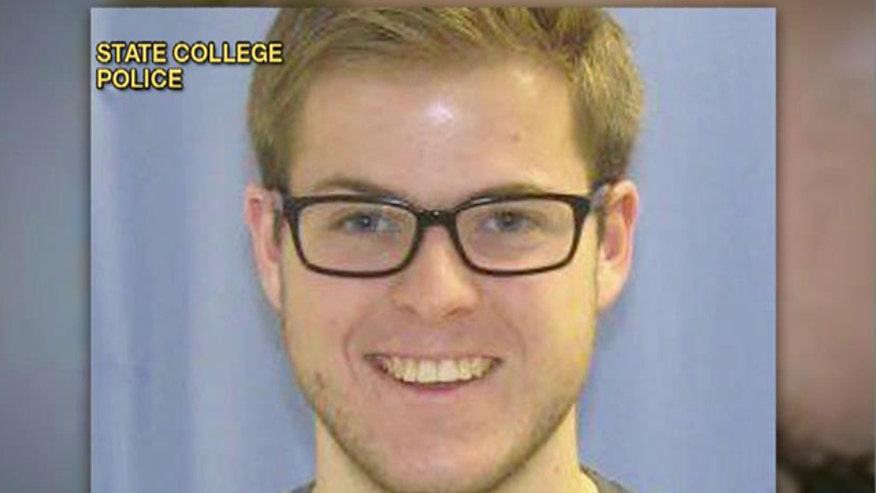 The parents of a Penn State student who was reported missing after his family could not find him when they came to pick him up for graduation now say they learned that their son hasn't been enrolled in the school since the fall.
Jon Steindorf, 23, vanished Friday just before graduation ceremonies, State College Police said.
But his father, Paul, said Sunday that he learned his son was never set to graduate and was not enrolled in the school, the Centre Daily Times reports.
Paul Steindorf said Jon told him that he had wrapped up studies in the fall semester and delayed graduation until the spring.
"We thought he'd graduate, and that was our understanding that he completed fall classes and he delayed graduation until now, but the most recent information we received was he was not on the list to graduate," Paul Steindorf told the newspaper. "Apparently he wasn't enrolled this fall."
Now the family just wants their son back.
"We love him and want him to come home to us," Paul Steindorf said. "That's all that matters to us is that he's safe at home."
State College Police told FoxNews.com that they are still searching for Steindorf, but there was "no indication of forcible removal" or foul play suspected in his disappearance.
Authorities said Steindorf may have a red backpack and a Specialized, black bicycle with him.
He left his apartment without any form of identification, credit-debit cards, keys, phone and cash, Onward State, a Penn State student newspaper, reported.
Joanne Steindorf started worrying when she went to her son's apartment Friday afternoon and he was not there.
She told another Penn State student newspaper, the Collegian, she expected to pick her son up for graduation.
"The police have gone through his apartment, talked to his roommate and took his phone for forensic analysis," the woman said. "We've been in contact with all his friends, everybody they know, and really are just at a loss as to his whereabouts."
A friend told the publication she's checking his usual haunts. She hasn't found him.
Joanne Steindorf said her son always let friends and family know his whereabouts.
"We really are clueless about where he could be," she said.
Police said Steindorf is, white, 5 foot, 10 inches tall, 170 pounds with brown hair and blue eyes.
Anyone with information is asked to call police at (814) 234-7150.
FoxNews.com's Greg Norman contributed to this report.