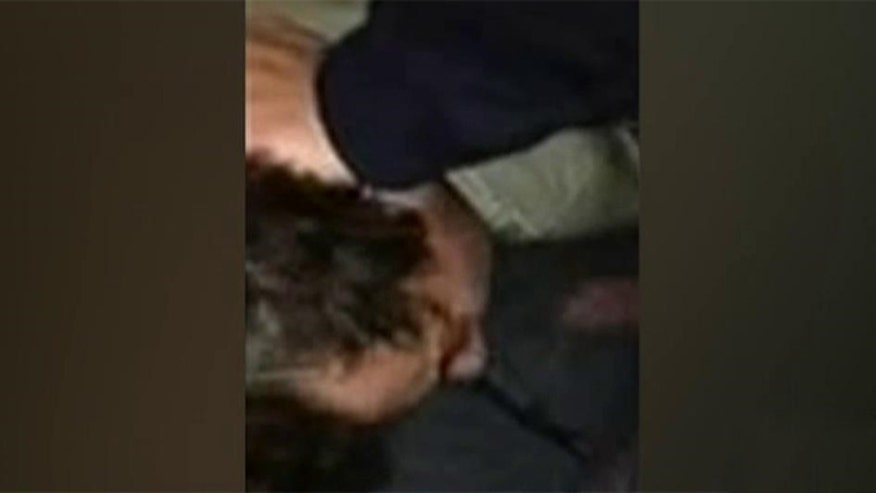 A flight headed from Washington to Denver had to return to Dulles International Airport after a passenger onboard reportedly started yelling "Jihad!" and rushed the cockpit, forcing him to be restrained by other passengers.
A United Airlines spokesman told Fox News that Flight 1074 returned following takeoff Monday evening "after a passenger failed to comply with crew instructions."
"Local law enforcement officials met the aircraft at the gate and detained the passenger," the spokesman added. "We are accommodating the remaining customers to Denver this morning."
The passenger -- who was not identified -- is being kept at a local hospital for observation, while the FBI is assisting in the investigation, Jonathan Freye of the Metropolitan Washington Airports Authority told Fox News.
Recordings of communications between pilots and air traffic controllers on the website LiveATC.net indicate pilots turned around after a passenger ran toward the cockpit and had to be restrained.
"One held his feet and the other one kind of laid on top of him and then the flight attendants went and got some plastic restraints for his arms," said passenger Donna Tellam, according to KTRK. "At one point when his head was down he said there were jihadists in the cargo hold and he did say jihad a couple times."
Airport spokeswoman Kimberly Gibbs said the passenger was taken to a local hospital for evaluation and has not been charged.
The pilot, in a calm voice, said he was "declaring an emergency due to a passenger disturbance. He's restrained. We need to return to the airport," according to the LiveATC.net recording.
The pilot later explained that "we had a passenger becoming violent" and that he "ran toward the cockpit."
After being asked by controllers, he reported that the incident was a "Level 2" disturbance, the second lowest level of severity on a four-level scale used by the industry. A Level 2 disturbance indicates physically abusive behavior but no life-threatening behavior.
Fox News' James Rosen and The Associated Press contributed to this report.