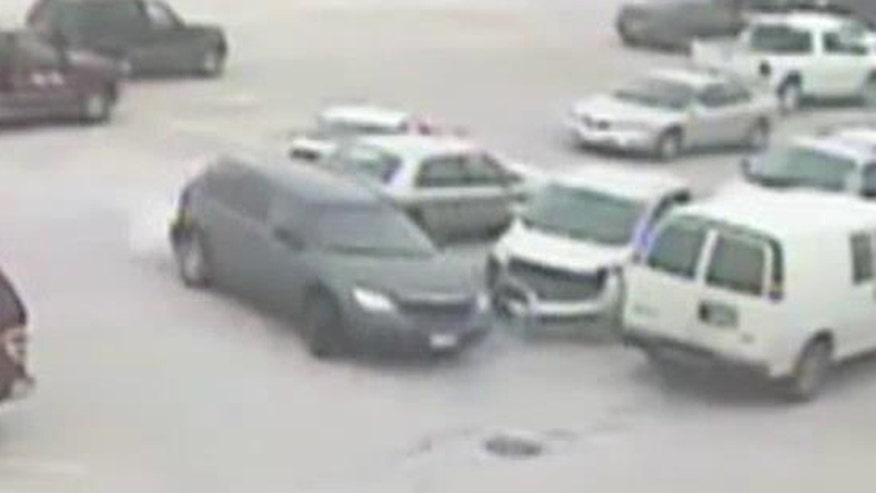 The 92-year-old Wisconsin man seen in surveillance video Friday pulling out of his parking space and crashing into nine parked cars will not be cited, WISN.com reported.
"I can tell you in 23 years of law enforcement, I've never seen anything like this," Mayville Police Chief Christopher MacNeill told the station.
MacNeil told the station that in most situations where so many parked cars are hit, the driver is usually doing something illegal, like evading police. But authorities in Mayville, which is northwest of Milwaukee, determined that the driver, Russell Kerr, got his foot stuck in the accelerator in a grocery store's parking lot and panicked.
One shopper who came out of the store to find Kerr's car smashed into his wife's car told the station that he was inside the store shopping for a Valentine's Day card for his wife of 58 years.
"I wrote, 'I love you' on the bottom. 'P.S. Sorry about your car,'" he said.