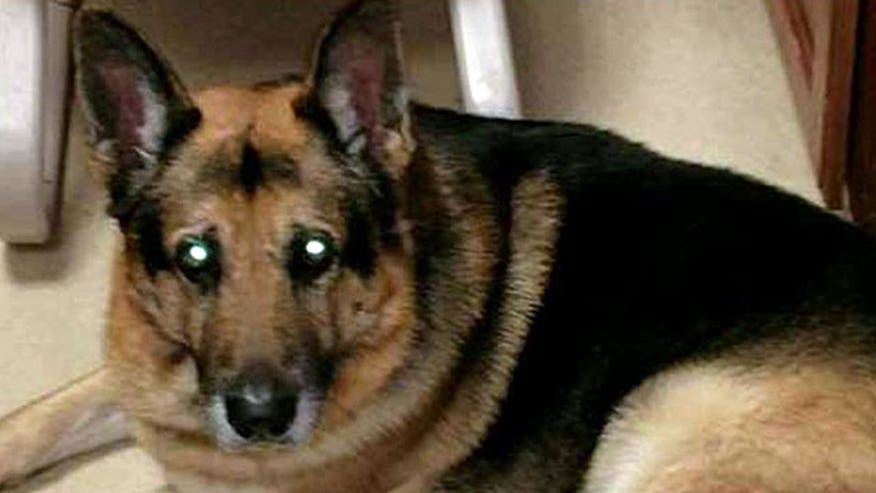 A healthy German shepherd in Indiana may be euthanized after his owner requested that his ashes be buried with her upon her death, Fox 19 reported.
Connie Lay, who died on Nov. 25, mentioned in her will that she wanted Bela, her beloved dog, to be put down and have his ashes put with her own. The report pointed out that animals are considered possessions and the owner has the legal right to decide its fate.
A veterinarian agreed to put down the dog, but the news did not sit well with animal rights activists and a tri-state effort ensued.
An alternative to Bela's fate, as mentioned in the will, would be to send the dog to Best Friends Animal Society in Utah, a no-kill sanctuary, the report said. But the attorney said due to financial strains, that is not an option.
Best Friends Animal Society said, in a statement, that it wants Bela to end up at its sanctuary, but "the decision to send him to us (or) to have him put down and cremated is out of our hands."
The dog is currently held at PAWS of Dearbon County as he awaits his fate. Volunteers have offered to adopt the dog, but that is not in line with Lay's will. The humane center holding Bela said in a statement that the dog will not be euthanized at its center.
"If a euthanization decision is reached by the estate, then it will be the responsibility of the estate to make those arrangements elsewhere," the statement read.