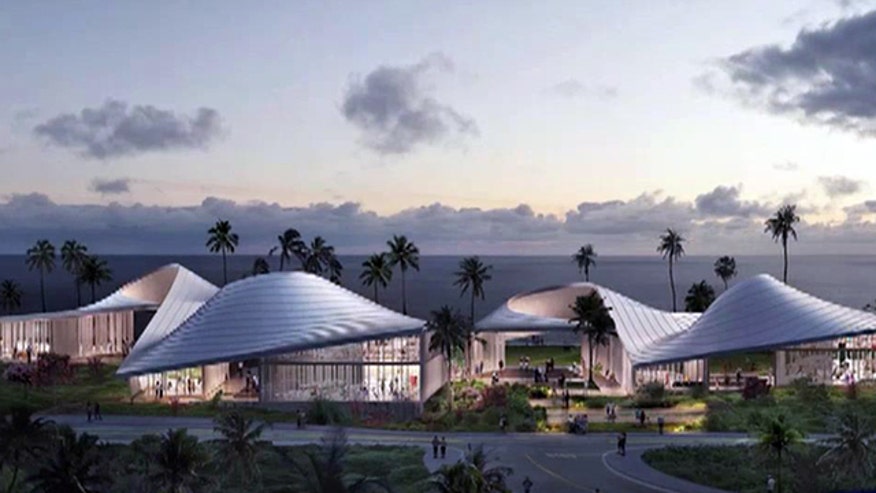 HONOLULU – A Hawaii group that wants to build a President Barack Obama library in the islands has submitted its proposal, predicting theirs would be one of America's most heavily visited presidential centers.
Officials said Thursday the large number of tourists visiting Hawaii and the proposed site's location on the waterfront between Waikiki and downtown Honolulu would bring many to the center.
The proposal includes designs from four separate architect teams.
Most have vast covered, open-air spaces to take advantage of the state's cooling trade winds. One vows to harness the state's abundant sunshine for solar power.
Some designs include food gardens, carrying on a tradition established by the First Lady's White House vegetable garden.
Hawaii is competing with bids from Chicago and New York. Thursday was the deadline for proposals.