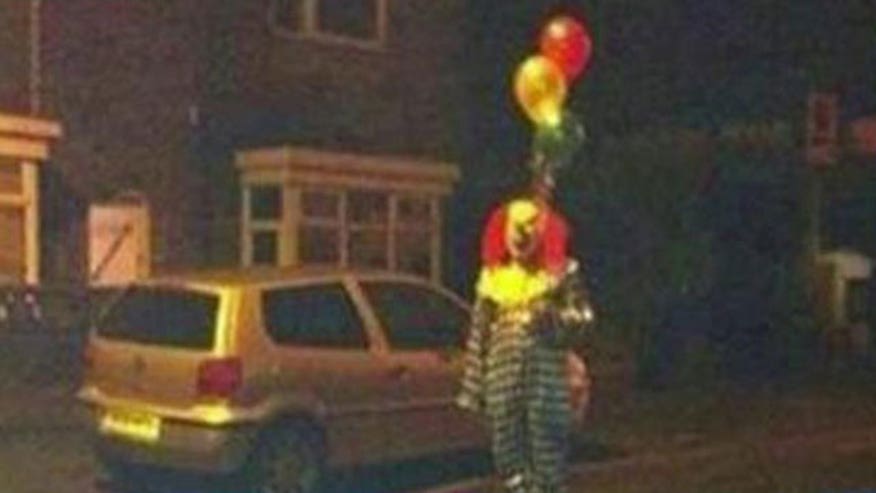 The streets of one California city have turned into a nightmarish funhouse, with police responding over the weekend to a report of a person in a clown suit holding a firearm.
The latest sighting occurred 8 p.m. Saturday in Bakersfield, when police responded to Valhalla Drive and Belle Terrace to check the area after frightened residents reported mischievous clowns. Officers were unable to locate anyone, however, The Bakersfield Californian reports.
"We've had multiple of these clown sightings all over town," said Bakersfield Police Lt. Jason Matson. "He was gone by the time we arrived."
Bakersfield police officers on Thursday arrested a minor whom investigators said admitted to dressing as a clown and scaring younger juveniles.
In all, Bakersfield police had received 16 reports of clowns wielding weapons as of midday Friday. The rash of incidents is reportedly inspired by a married couple's yearlong art project, featuring "Wasco Clown," a circus figure appearing at local California establishments for photo shoots, according to the Las Vegas Review-Journal.
But police are taking potential copycat clowns seriously. Bakersfield Police Department Sgt. Joseph Grubbs said the force will not hesitate to protect public safety.
"We will make arrests on this," Grubbs told the newspaper. "We want this to stop."