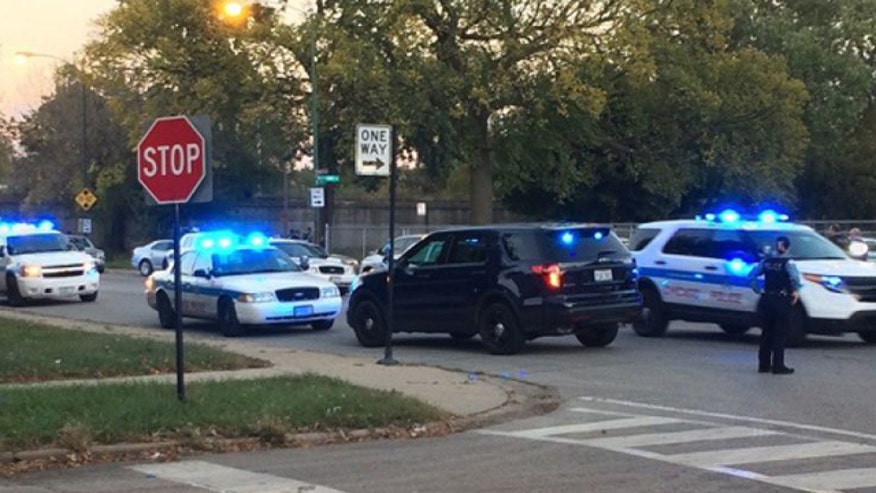 A Chicago police captain was in serious condition late Wednesday after he was shot and wounded during a standoff with a suspect wanted in a serious of weekend shootings in Indianapolis.
Police said the standoff in the Englewood section of the city's South Side ended at approximately 11:30 p.m. local time Tuesday with one man being taken into custody and another man found dead. It was not immediately clear whether the man in custody was the suspect in the Indianapolis shootings.
Chicago Police had been asked to assist in the capture of 42-year-old Daniel Brown, who was wanted on charges of attempted murder in connection with the shooting of a friend of his fiancee Saturday. Indianapolis police say Brown also carjacked a man, shot two other people, and drove to Chicago in a tractor-trailer stolen from his workplace. Fox 32 reported that U.S. Marshals had tracked Brown to an apartment building in Englewood where his sister lived.
At approximately 5:30 p.m. local time, Capt. Ed Kulbida was shot when the suspect opened fire from the first floor of the apartment building. Chicago Police Superintendent Garry McCarthy said Kulbida was wounded in his shoulder and suffered a graze wound on his head. He is expected to survive.
"The most important thing is the captain is OK," McCarthy said. "He's going to have a headache for a while, obviously."
McCarthy said that hostage negotiators had attempted to contact the two men, but had not gotten a response. McCarthy added that he did not know how the deceased man had died.
Click for more from MyFoxChicago.com.