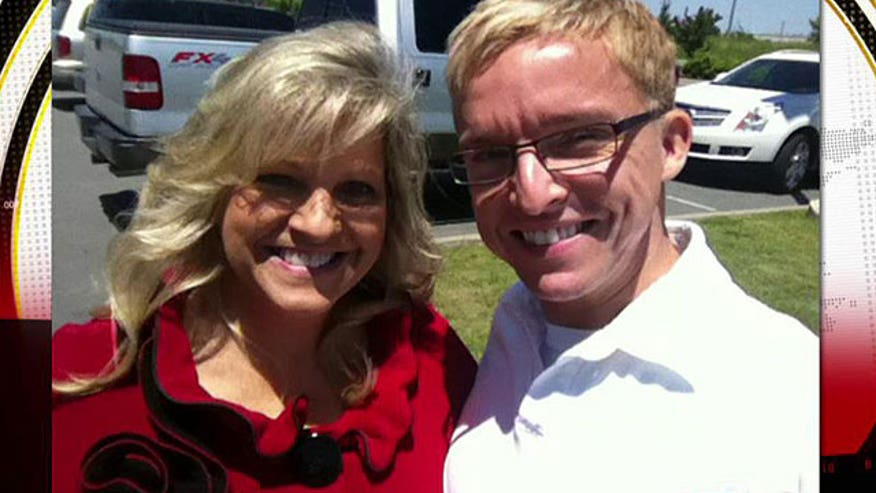 Authorities have arrested a man wanted in connection with the disappearance of an Arkansas real estate agent, who was last seen Thursday after going to show a home.
The Pulaski County Sheriff's Office said Little Rock police arrested 33-year-old Aaron Michael Lewis on Monday morning. Lewis was named in an arrest warrant Sunday on suspicion of kidnapping 49-year-old Beverly Carter.
Authorities say Carter had planned to show a house in Scott on Thursday night but never returned from the appointment. She was still missing Monday morning.
No details were immediately released about Lewis' arrest.
Pulaski County Lt. Carl Minden said authorities are not releasing details on how investigators identified Lewis as a suspect. He said Lewis is on parole for previous convictions in northwest Arkansas.
Police said Carter's purse was found in her vehicle outside the home and the door to the residence she was showing was left open. Detectives believe Carter was taken from the home.
Carl Carter, her husband, told First Coast News that he received a text from Beverly around 1 a.m. Friday, the morning after her disappearance.
But he said the message didn't sound like her at all.
"All of a sudden I received three texts in a row. One said 'Yes.'… Then she sent another text that said, 'My phone's low. The battery's down, and I'll call you whenever I get signal.' …And, then, straight back-to-back, I received a text that said 'Oh, I'm out drinking with some friends,'" he told the station. "Beverly's not a drinker…We just want our mom back, and my wife of 35 years…I need her."
Fox 16 reports authorities said Lewis, whom they consider dangerous, has visible facial injuries he sustained in a car accident earlier Sunday. Lewis was treated at a hospital for his injuries but was not detained, because a warrant had not been issued yet. It was not immediately clear how authorities linked Lewis to Carter's disappearance.
The Arkansas Democrat-Gazette reports that Lewis has an extensive criminal history, including felony convictions for theft of property. Online records seen by the paper show Lewis as being on parole until 2017.
More than 100 volunteers joined the search for Carter Friday, and family and friends of the missing woman gathered at Crye-Leike Realtors for a candlelight vigil for her safe return.
"It's almost like a movie. You know it's your biggest nightmare," Sommer Salgaonkar, Carter's friend, told the station. "I hope that there is a chance that she is able to come back and I know there will be."
Anyone with information in the case is asked to contact the Pulaski County Sheriff's Office at (501) 340-6963.
Click for more from Fox16.com.
Click for more from ArkansasOnline.
The Associated Press contributed to this report.