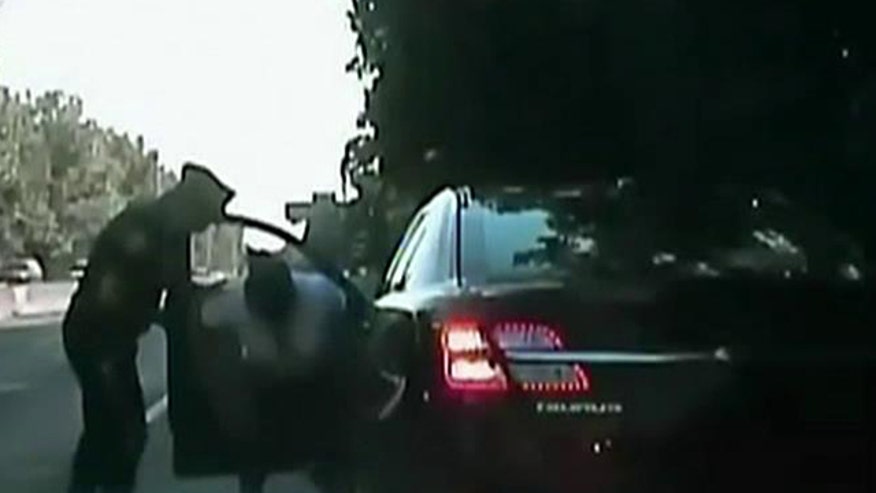 A New York City police officer saved a female motorist choking on a throat lozenge and the dramatic rescue on a busy Bronx highway was captured on the officer's dash cam.
The video shows Highway Patrol Police Officer Gregory Zakoscielny following a 2014 Ford Taurus that slows down and stops in the right hand lane on the Bronx River Parkway Wednesday afternoon.
The NYPD, which posted the video on its Facebook page Friday, says Zakoscielny got out of his vehicle and immediately noticed the driver, a 49-year-old woman, was having difficulty breathing and holding her throat.
"Step out, step out of the car," the officer says to the woman. "Are you choking? You choking?"
Zakoscielny instructs the woman to put her hands on her chest. He then performs the Heimlich maneuver that dislodged a throat lozenge which was blocking her airway. She appears ok afterward.
The 1:47 minute video ends with the officer calling for an ambulance to the scene as he waves another vehicle to pass.