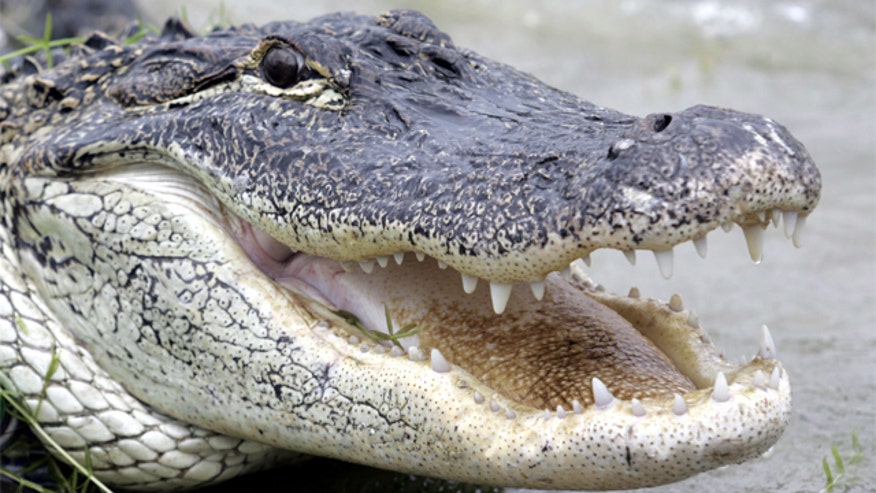 An alligator was spotted Wednesday morning near a Katy, Texas, junior high school, just days before the school is set to open for the new year.
Texas authorities were called to Beck Junior High School, and were able to locate the alligator hidden in a shady corner. The gator is still on the loose, but authorities are closing in.
A picture of the alligator was posted on the Fort Bend Sheriff's Twitter account, with the caption, "Somebody thinks today is the first day of school! At @katyisd Beck JH."
Andrea Grooms, the executive director for communication in the school district, said the gator was first spotted by faculty at about 7:30 a.m., and immediately reported the sighting. There were no students at the school at the time.