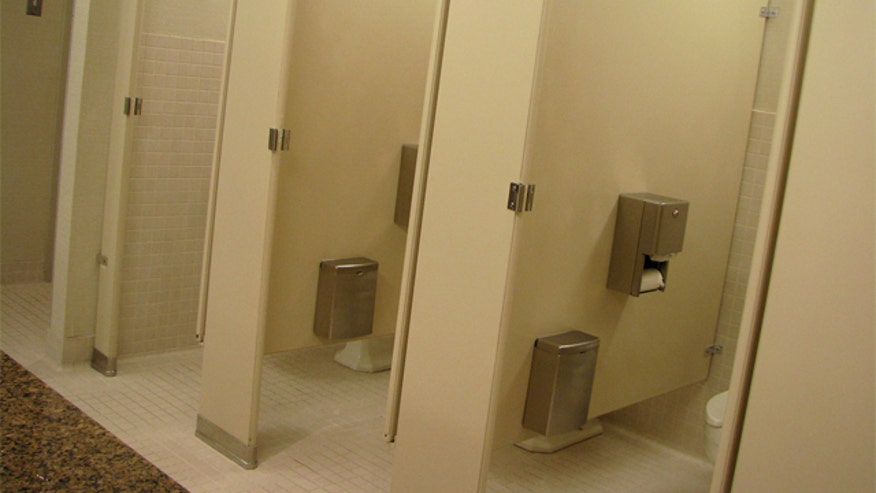 How long is too long in the bathroom? One Chicago-based company believes six minutes a day -- along with regularly scheduled breaks -- is enough, prompting a local union to file a complaint.
WaterSaver Faucet Company is telling its employees that more than 30 minutes' worth of bathroom breaks a week is excessive, prompting 19 employees to file a complaint with the National Labor Relations Board.
The company installed a bathroom tracking system earlier this year, requiring employees to swipe their ID cards to gain entry, the Chicago Tribune reported.
Since then, union members say the company has disciplined employees for taking too many breaks. The company, however, says the current union contract, which calls for a 7.5-hour workday, including a 10-minute morning break, a 30-minute lunch break, a 15-minute afternoon break and a five-minute cleanup period before the shift ends provides opportunities for employees to use the facilities, according to the Tribune.
The company also is offering gift cards to employees who don't use the bathroom during work.
Criminal defense attorney Jonna Spilbor said Wednesday on "The Real Story" that WaterSaver's policy is perfectly legal.
"As an employer, we are hip to all the ways employees try to make it look like they're trying to be productive, but they ain't being productive," Spilbor said. "If they had to institute this six-minute rule, it's because of the lack of productivity, and there's nothing illegal about it."
Defense attorney Arthur Adiala said the policy of using gift cards for those who don't use the bathroom is an innovative way of using merit to increase worker productivity.
WaterSaver declined to comment to Fox News on Wednesday, citing ongoing contract negotiations.
Click here to read more from the Chicago Tribune.