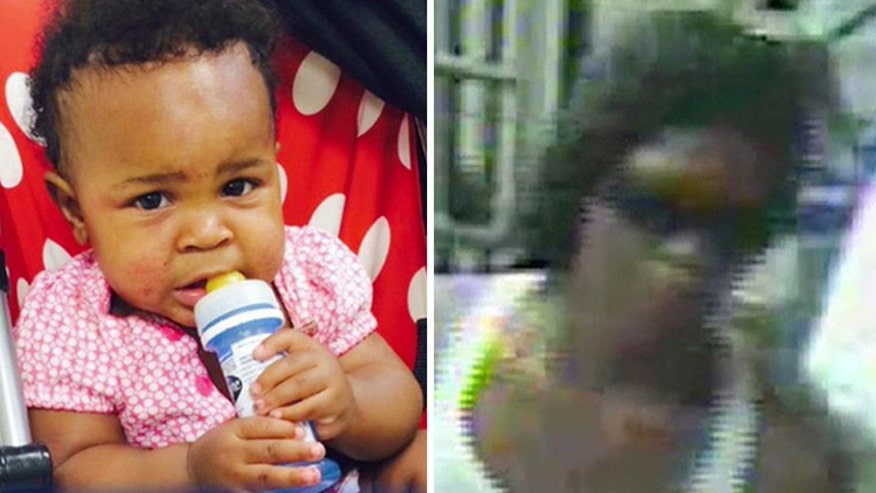 New York City police said early Tuesday they had arrested a 20-year-old woman suspected of leaving a baby girl in her stroller on a Manhattan subway platform.
Witnesses told police that the woman was riding an uptown No.1 subway train shortly before noon Monday when she pushed the stroller onto the platform at Columbus Circle and rode away with the train.
Frankea Dabbs was found around 12:30 a.m. Tuesday near Central Park, around 72nd Street and Broadway, police said. They arrested her Tuesday morning on charges of child abandonment and acting in a manner injurious to a child. It was not immediately known who her attorney would be.
The mother told detectives in a preliminary interview that she is from North Carolina and came to New York on July 2. She said the baby's father died recently in California.
"She felt she couldn't take care of the baby and thought she was leaving her in a safe public space," said Stephen Davis, spokesman for the New York Police Department.
Investigators said one woman who noticed the unattended stroller stayed with the baby for approximately 20 minutes hoping its mother would return. When that didn't happen, the woman notified police.
The baby, who is about 10 months old, was examined at Roosevelt Hospital, and doctors found no apparent signs of trauma, police said. She was placed in the care of the city's Administration for Children's Services.
The incident left riders at the Columbus Circle station stunned.
"I just think: Oh, God, there's no way she was in her right mind," Liz Burchfield, 34, of Manhattan, told the New York Post. "What mother could do that to her child or to any child? I've heard horror stories about bad things happening on trains, but this is a first. It's shocking. I never would have expected this."
Click for more from the New York Post.
Click for more from MyFoxNY.com.