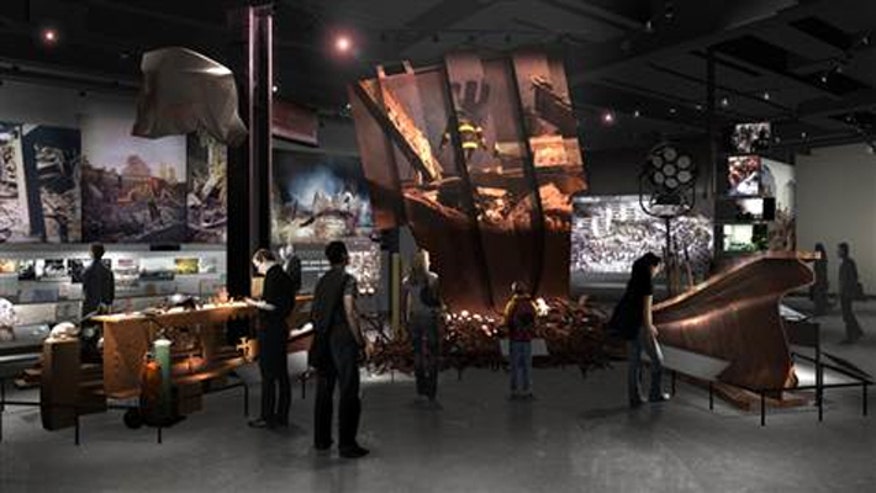 NEW YORK – New York's new Sept. 11 museum holds heart-wrenching artifacts, including mangled World Trade Center steel and personal mementos from the tragic day.
President Barack Obama is scheduled to attend the National September 11 Memorial Museum's dedication ceremony Thursday. It opens to the public May 21.
The steel and glass museum houses more than 10,000 artifacts, 23,000 photographs, 1,900 oral histories and 500 hours of film and video.
Part of the slurry wall that held back Hudson River water is among the moving artifacts.
The public symbols of survival and loss include the battered "survivors' staircase" that hundreds used to escape as the skyscrapers burned and crumbled.
The last column removed from ground zero is covered with missing-person posters and memorial inscriptions by ironworkers and rescue personnel.