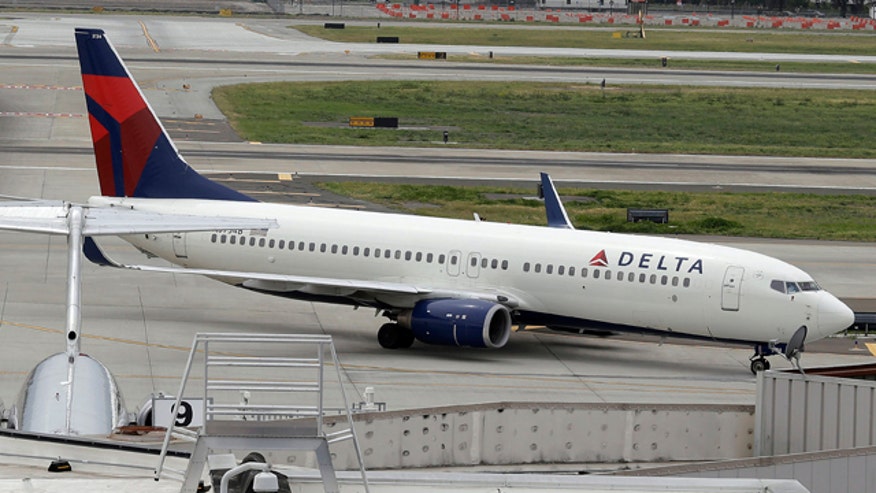 The 16-year-old who survived a five-and-a-half hour flight from San Jose, Calif. to Maui Sunday may have been hoping to get on a plane headed to Africa so he could be with his relatives, HawaiiNewsNow.com reported.
Police told the station that the boy may have chosen the Hawaiian Airlines flight because it was the closest plane to the airport's fence.
The teen survived temperatures estimated to be around 80 degrees below zero at 38,000 feet, as well as a lack of oxygen during the five-and-a-half hour flight. Authorities found the high school student wandering the Maui airport grounds Sunday with no identification. He was questioned by the FBI and taken by ambulance to a hospital, where he was found to be unharmed.
FBI spokesman Tom Simon in Honolulu told the Associated Press that the teen climbed into the left rear wheel well of the first plane he saw in San Jose.
"He got very lucky that he got to go to Maui but he was not targeting Maui as a destination," said Simon, who added that the teen passed out in the air and didn't regain consciousness until an hour after the plane landed.
Some aviation experts are questioning how the boy could have survived.
Security footage from the San Jose airport verified that the boy climbed a fence and crossed a runway to get to Hawaiian Airlines Flight 45 on Sunday morning, Simon said.
That airport, in the heart of Silicon Valley, is surrounded by fences, although many sections do not have barbed wire and could easily be scaled.
The boy climbed over during the night, "under the cover of darkness," San Jose airport spokeswoman Rosemary Barnes said Monday.
Hours later, surveillance video at Kahului Airport showed the boy getting out of the wheel well after landing, according to a statement from Hawaii's Department of Transportation. The video was not released because of the ongoing investigation.
Hawaiian Airlines spokeswoman Alison Croyle said airline personnel noticed the boy on the ramp after the flight arrived and immediately notified airport security.
"Our primary concern now is for the well-being of the boy, who is exceptionally lucky to have survived," Croyle said.