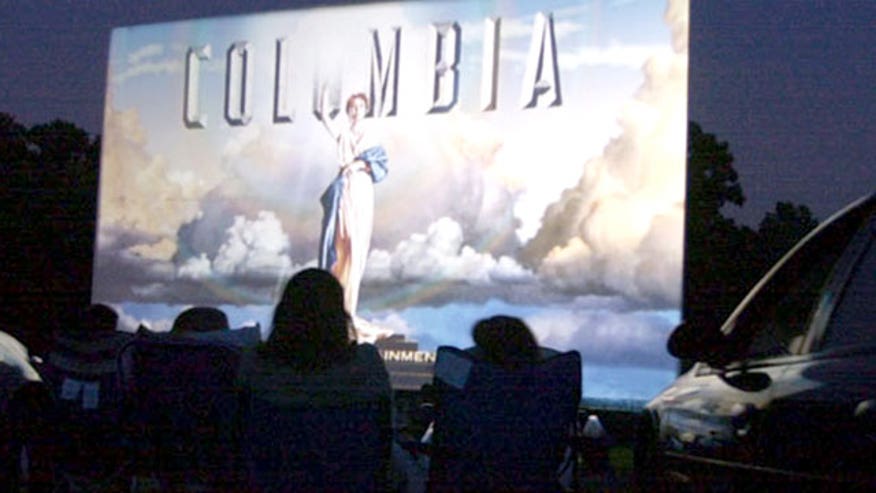 TIGER, Ga. – People travel from miles around to enjoy tailgate picnics and first-run films at the Tiger Drive-In. But the outdoor theater in this small Georgia town faces a financial hurdle: it must upgrade to a digital projector before the major movie studios phase out 35-millimeter film.
"It doesn't make a lot of sense to spend $80,000 on a business this size," said owner Tom Major. "But one way or another, I've got to figure it out."
Major said he owes it to his customers to stay in business.
[pullquote]
"The kids enjoy getting to run around, sit and watch a movie," said Michelle Roberts, whose family made the 40-minute drive from Eastanollee, Ga., to see the animated Thanksgiving comedy "Free Birds." "It gives them something that we used to do when we were kids."
Nostalgia is a driving force for customers and owners alike.
Major's father in-law opened the Tiger in the 1950s, a decade that saw the number of drive-ins peak at more than 4,000 nationwide. Today, there are fewer than 360, according to the United Drive-In Theatre Owners Association (UDITOA).
UDITOA President John Vincent estimates that half of America's drive-ins have already converted to digital projectors, but concedes the upgrade will be difficult for others.
"There will be, no doubt, some closures," Vincent said. "We do hope that any closures are temporary."
Although Dec. 31 is the commonly rumored deadline, Vincent said he wouldn't be surprised if Hollywood continues releasing movies on film through next summer to give theaters more time to make the digital transition.
"With our studio partners, we've been asking them, 'When is it gonna happen? When is it gonna happen?' Nobody has a date yet," Vincent said. "I wish they were more forthcoming."
This year, Honda donated digital projectors to nine outdoor theaters through a campaign called "Project Drive-In." But short of winning a contest, other theaters are trying to reduce costs by leasing projectors or waiting for a used market to develop.
When Major reopened his father-in-law's theater in 2004, he couldn't afford the $65,000 price of a new screen, so he built his own from scratch at a fraction of the cost. He said he's optimistic he'll come up with another solution to bring the Tiger across the digital divide and preserve a piece of American pop culture for future generations.
"It brings you back, just like when you see a 1957 Chevy go by," Major said. "That was a great era to be raised in. And people bring their grandkids here and have them experience what was a big part of their life back then."
Jonathan Serrie joined Fox News Channel (FNC) in April 1999 and currently serves as a correspondent based in the Atlanta bureau.