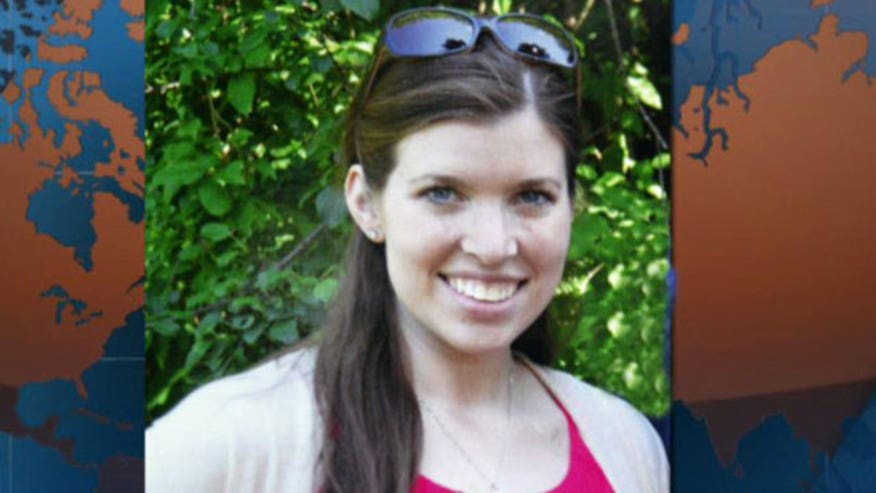 A classmate seated near a 14-year-old student who authorities say murdered his math teacher at a Massachusetts high school says she heard the teacher ask him to stay after school the day of the killing.
Rania Rhaddaoiu sat two seats away from the suspect, Philip Chism, when teacher Colleen Ritzer asked him to stay behind for extra help after the algebra class left, MyFoxBoston.com reported.
Rhaddaoiu said Chism was drawing in his notebook rather than taking notes, and remained seated at the end of the school period, MyFoxBoston.com reported. Ritzer reportedly commented on the suspect's drawings as she walked around the classroom.
Chism did not show any signs of agitation, Rhaddaoiu told the Boston Herald. The freshman told the newspaper that Ritzer "knew her students pretty well," and often offered help after class.
Another one of Chism's classmates described him as "antisocial" and someone who appeared "really tired and out of it."
Classes resumed Friday at Danvers High School, while the women's restroom where Chism allegedly killed Ritzer was being treated as a crime scene, officials said. The school remained closed on Thursday, although grief counselors met with some students.
A law enforcement source said Chism told police that he followed 24-year-old Ritzer into the women's restroom, punched her in the face and slashed her. Chism then put the teacher's body into a recycling bin and dumped it in the woods near the school, the source said.
Ritzer's body was found Wednesday in a wooded area near the school after she was reported missing by her family at about 11:20 p.m. Tuesday.
Chism had also been reported missing Tuesday after he didn't return from school. The Herald reported that Chism went to a movie theater to watch the 4:30 p.m. showing of Woody Allen's new movie, "Blue Jasmine" after he allegedly killed his teacher. The manager from Hollywood Hits theater in Danvers told the paper Chism "blended right in."
Chism was taken into police custody after he was found walking along Route 1 in Topsfield Wednesday morning. He pleaded not guilty to charges of murder Wednesday. Police charged him as an adult and he is being held without bail.
The judge approved a motion by the defense for a mental evaluation.
Details of the murder remain unclear. During Chism's arraignment, the prosecutor said evidence indicated that Chism "assaulted and subsequently murdered Colleen Ritzer and disposed of her body near the high school grounds."
The suspect's mother attended the court hearing, but did not speak to reporters.
The murder rattled the community and hundreds turned out to remember the beloved teacher at candlelight vigil. Many wore pink, Ritzer's favorite color.
The Boston Red Sox held a moment of silence for Ritzer before game one of the 2013 World Series.
"She was beautiful on the inside and out," Joe Spanos, a former teacher at Andover High School who knew Rizer for about 10 years told FoxNews.com. Spanos said Rizer was the kind of woman that you wanted your children to emulate.
"She's not a fighter. She probably never saw it coming," Spanos said.
Ritzer, who graduated from Assumption College with a degree in mathematics, used her Twitter account to post math questions and assignments for students. The school has scheduled a "quiet and prayerful reflection" at the school's chapel on Friday. She is described by a school official as "a talented student" and a "cheerful presence in and out of class."
On Aug. 11, Ritzer posted on Twitter: "No matter what happens in life, be good to people. Being good to people is a wonderful legacy to leave behind."
Click for more from MyFoxBoston.com.
Click for more from The Boston Herald.
The Associated Press contributed to this report.