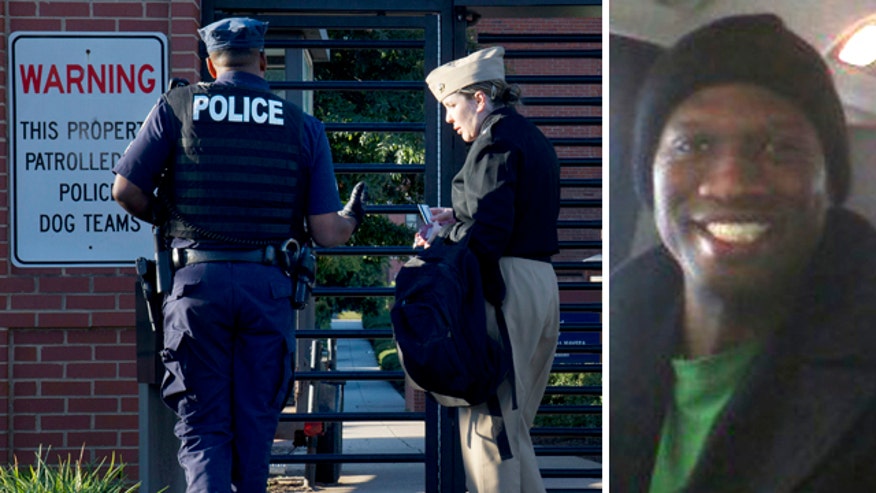 Navy Yard shooter Aaron Alexis was punished by the Navy back in 2008 by having his rank reduced after he missed a day of work, military sources told Fox News.
Alexis missed that day of work in August 2008 after he was arrested and thrown in jail in Atlanta for "disorderly behavior."
Alexis was working in unit VR 46 of Naval Air Station Atlanta at the time of his arrest and subsequent "unauthorized absence." As punishment, his rank was reduced from an E3 to an E2.
Along with the reduction in rank, Alexis had to forfeit half his pay for two months.
"We take that stuff pretty seriously," a Navy official told Fox News.
Later that year, though, Alexis appealed the decision and in December, the Navy granted his appeal, reinstated his rank and paid back the money he lost. The violation was essentially expunged from his record, one Navy official said.
Thirteen people, including Alexis, were killed in the attack at the Navy Yard on Monday.