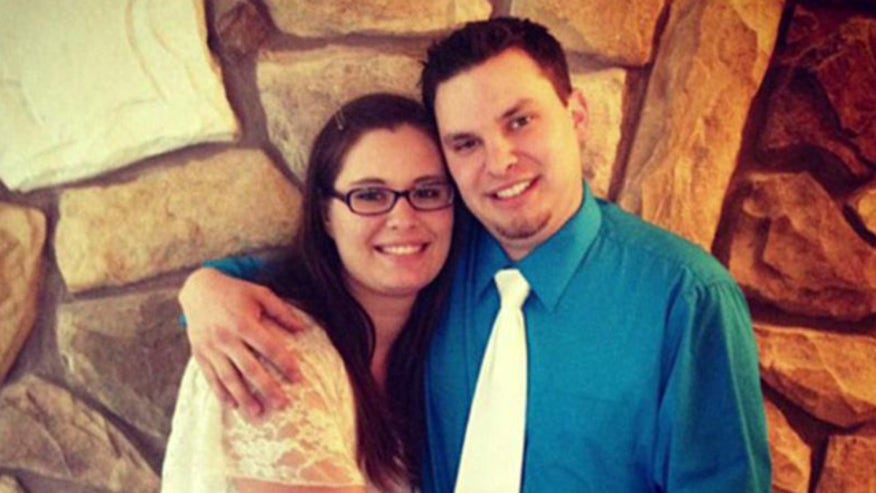 A groomsman in Cody Lee Johnson's wedding warned him not to marry his 22-year-old wife, who authorities say pushed her husband off a cliff in Glacier National Park during an argument just a week after they married, The Missoulian newspaper reported.
Jordan Linn Graham was charged on Monday with second-degree murder for allegedly pushing her 25-year-old husband to his death after an argument inside the sprawling Montana park on July 7. The woman could face life in prison if convicted in the death of Johnson.
A close friend of Johnson's told the newspaper that he and others cautioned Johnson not to marry Graham after he proposed to her shortly before Christmas 2012.
"Their interaction with each other, it didn't seem like a happy, loving relationship that you would normally see. It was just very awkward, I guess," Cameron Fredrickson, who knew Johnson since 2006, told the newspaper.
"She was just very distant and reserved," he said.
Graham made an initial court appearance on Monday before U.S. Magistrate Judge Jeremiah C. Lynch. She is currently being held at the Missoula County Detention Facility. It was not immediately clear if she had a lawyer.
Charging documents suggest Graham was having second thoughts about getting married around the time her husband's body was discovered.
Graham has told an FBI agent that she and her husband had been arguing on July 7 as they walked in the Loop Trail area of the park.
At one point, she turned to walk away, but Johnson grabbed her arm, she said. She turned around, removed his hand from her arm and "due to her anger, she pushed Johnson with both hands in the back, and as a result, he fell face first off the cliff," an affidavit states.
Johnson was reported missing on July 8 when he failed to show up for work. Graham later reported that she had spotted his body.
Graham initially told investigators that Johnson left their house late on July 7 with unidentified friends in a dark-colored car with Washington state license plates.
That night she texted a friend and said she was about to talk to Johnson about her reservations about having gotten married the previous weekend.
The friend, identified only by the initials K.M., told the FBI about receiving the text from Graham just before 9 p.m. in which Graham said, "Oh well, I'm going to talk to him."
The friend responded, "I'll pray for you guys."
Graham replied, "But dead serious if u [sic] don't hear from me at all again tonight, something happened."
Another friend said Graham reported receiving an email on July 10 saying Johnson had left with three friends, went hiking, had fallen and was dead.
The next day, Graham reported to park officials that she had spotted Johnson's body. A ranger thought that was unusual, but Graham explained, "'It was a place he wanted to see before he died," authorities said.
Graham was interviewed on July 16 and acknowledged lying about her husband's death, authorities said.
"She kept continuing to lie, she kept changing her story," Johnson family friend Tracy Maness told the Missoulian newspaper. "She showed no grief and she would not speak to Cody's mother."
Maness added that Johnson was excited about his wedding and in love with Graham.
"He was very in love with Jordan," she said. "And he was really excited about starting the next chapter of his life."
Johnson's family and friends had long suspected that his death was the result of foul play. As Maness told the paper, "Nobody is shocked at all ... She'd been telling people she knew she never wanted to be married, she just wanted to have a wedding, and that's apparently what they were arguing about."
Click here for more on this story from The Missoulian