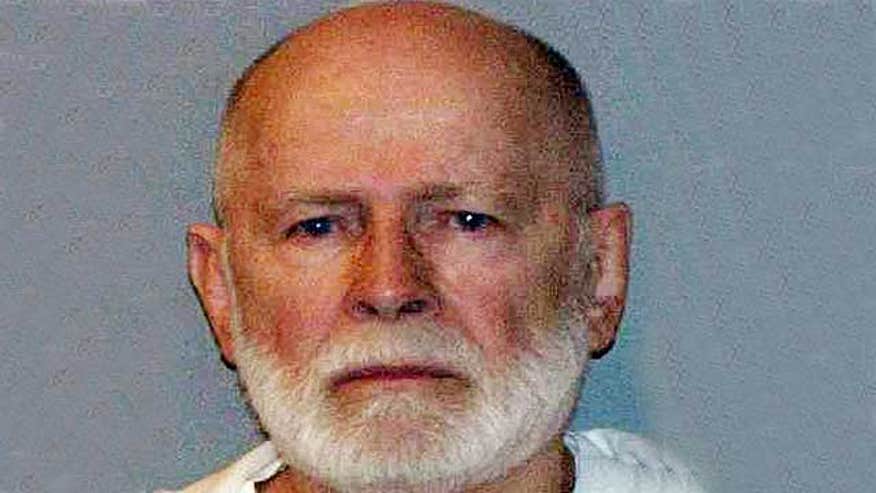 Stephen "The Rifleman" Flemmi, the once-loyal partner of reputed Boston gangster James "Whitey" Bulger (BUHL'-jur), has recounted multiple killings he says Bulger was involved in, either as a triggerman or a driving force.
Flemmi returned to the witness stand Friday after a brief appearance Thursday.
In rapid-fire succession, Flemmi described Bulger's alleged role in a string of killings during the 1970s when both men were leaders of the Winter Hill Gang.
Flemmi said he and Bulger sprayed a phone booth with bullets in 1975, killing Edward Connors, a bar owner, who was targeted because he was "telling people Winter Hill business," including details about a killing committed by the gang.
Flemmi said Bulger emptied the bullets in a double-barreled shotgun and a pistol, while Flemmi fired seven or eight shots at Connors.
"We just stepped up from aside the building, the garage, and shot him," Flemmi said.
Flemmi then testified that Bulger told him he also killed Donald McGonagle in 1969, after mistaking him for his brother who was a member of a rival gang, The Boston Globe reported.
The jurors also heard about a partnership the two had formed with a corrupt FBI agent, John J. Connolly Jr., who told them that nightclub owner Richard Castucci was telling police information about then, The Globe reported.
"Collectively, we made a decision... kill Richard Castucci," Flemmi said.
On Thursday Flemmi said he and Bulger were longtime FBI informants who squealed on the rival Mafia as well as assorted criminals in South Boston.
As court ended Thursday, 79-year-old Flemmi, with his hands on his hips, glared at Bulger as he waited to be taken away by federal marshals. The two men then snarled what sounded like obscenities at each other.
It was their first meeting in nearly two decades.
Flemmi said he hasn't seen Bulger since about a week before Christmas in 1994. That was when they got tipped off by Connolly, that they were about to be indicted.
Bulger fled Boston and was one of the nation's most-wanted fugitives for more than 16 years until he was captured in Santa Monica, Calif., in 2011.
Flemmi was arrested and has been in prison ever since.
Flemmi said he was with Bulger and heard him give information to Connolly "hundreds of times" over 15 years.
"Who did most of the talking at these meetings?" prosecutor Fred Wyshak asked.
"James Bulger," Flemmi replied
That comment seemed to rankle Bulger, who insists that he was never an informant and told people that being a "rat" was the worst thing anyone could do, according to testimony.
Prosecutors said Bulger and Flemmi ran the Winter Hill Gang for more than 20 years, making millions by extorting drug dealers, bookmakers and loan sharks.
Bulger is accused of participating in 19 killings during the 1970s and `80s. Flemmi pleaded guilty to 10 killings, extortion, drug distribution and other charges. He is serving a life sentence.
Before Flemmi took the stand Thursday, word spread through the courtroom that a former Boston liquor store owner who had hoped to testify against Bulger and openly despised him had been found dead. Authorities said a jogger discovered the body of 59-year-old Stephen "Stippo" Rakes in the woods along a street Wednesday in Lincoln, Mass.
Prosecutors said an autopsy Thursday found no signs of trauma. Investigators trying to establish the cause of death were awaiting toxicology results.
Bulger is accused of forcing Rakes and his former wife to sell their store in 1984 to use as a headquarters for his gang and as a source of legitimate income.
Kevin Weeks, Bulger's former protege, gave a differing account when he testified last week. Weeks said Rakes wanted to sell the store, agreed to a price and then tried to increase that price.
Friends said Rakes was eager to testify against Bulger.
The day I see him in a box, not breathing, will be better," Rakes told The Associated Press in April.
But it appeared earlier this week that prosecutors had decided not to call Rakes as a witness after all. When they listed their remaining witnesses for the judge, Rakes was not among them.
Click for more from The Boston Globe.
The Associated Press contributed to this report.