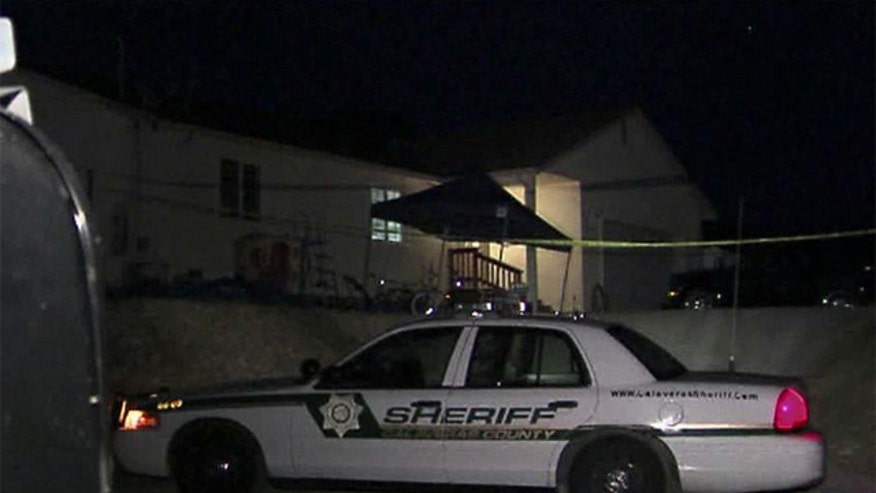 Investigators searching for evidence in connection with the stabbing death of an 8-year-old girl are looking at several knives to determine if one could have inflicted the fatal wounds.
Sgt. Chris Hewitt of the Calaveras County Sheriff's Office would not say from where investigators had recovered the knives but that the information would "come out eventually."
He declined to say whether they were confiscated from the rural home victim Leila Fowler shared with her father, stepmother, 12-year-old stepbrother and two older siblings.
The 12-year-old stepbrother discovered Fowler's body a week ago while the parents were at a Little League game. He said he saw the assailant and described him as being tall with long gray hair.
A witness who said she also saw the man flee has since recanted and "is no longer credible," a sheriff's department spokesman said Thursday.
Hewitt said that while meeting with a sketch artist and detectives Wednesday, the unidentified witness refused to provide a description so a composite sketch could be made of the man.
Her account had been considered significant to identifying Leila's killer because her earlier descriptions had matched the one provided by the girl's brother.
The witness, however, reported seeing the suspect headed in the opposite direction than the brother had reported.
"Though this may seem like a setback in the investigation, it is actually a positive result in that it allows the investigators to narrow the scope of their investigation," Hewitt said of the witness' statements turning out to be unreliable.
FBI agents are now assisting with the investigation into Leila's death. They said they hope the brother's description of the assailant will provide more leads.
Investigators so far have found no link between the attempted kidnapping of a 15-month-old girl in Placerville on Tuesday and Leila's slaying Saturday in her home in Valley Springs, about 50 miles away.
Although authorities still plan to do a DNA test on the 44-year-old kidnapping suspect, "detectives have determined it unlikely that there is a connection between the two crimes," Hewitt said.
The Associated Press contributed to this report.