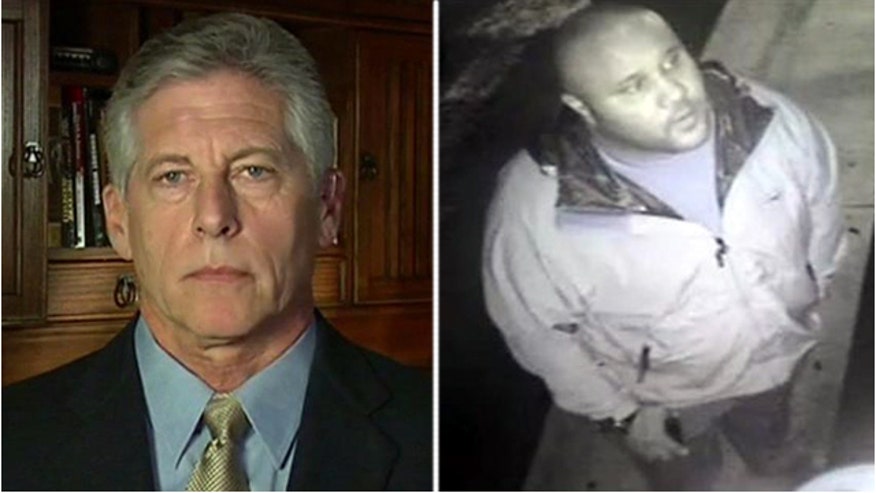 The following is a timeline of the events that led to the discovery of human remains in a burned-out cabin where fugitive ex-LAPD officer Christopher Dorner is believed to have been hiding.
UNKNOWN TIME/ TUESDAY MORNING: CLEANING CREW ARRIVES AT VACANT CABIN NEAR SKI RESORTS AND COMMAND POST
Two women from a cleaning service go into cabin next to a ski resort and high traffic area to do a routine cleaning, and instead find Dorner. Just after the maids saw the suspect, he tied the two up, took a car from the residence and left.
12:20 p.m.: MAID CALLS 911, BOLO (BE ON LOOK OUT) GOES OUT FOR PURPLE NISSAN
Dorner takes a purple Nissan from the residence. One maid breaks free and calls 911, reporting the stolen car. BOLO goes out for car.
12:45 p.m.: DORNER IS SPOTTED IN PURPLE NISSAN ON ROUTE 32- 25 MILES SOUTH OF BIG BEAR
Dorner is recognized by Fish and Wildlife patrol passing him on street, but turns onto Glass Rd. without them seeing the turn. They continue on the road. However, two more Fish and Wildlife patrols hear the call on the radio and turn onto Glass Rd. in pursuit.
WITHIN MINUTES: CARJACKS NEW CAR
Once on Glass Rd., Dorner crashes the Nissan. He then approaches a pickup truck and carjacks it at gunpoint. Two more Fish and Wildlife patrol trucks turn onto Glass Rd., looking for the purple Nissan. Instead they see this truck driving erratically down the street. As the truck passes them, they recognize driver as Dorner. Gunfire ensues
SOMETIME AFTER 1:00 p.m.: DORNER INVOLVED IN GUN BATTLE WITH SAN BERNARDINO SHERIFFS AND THEN BARRICADES HIMSELF IN EMPTY CABIN
APPROXIMATELY 4:20 p.m.: CABIN IS ON FIRE
TV footage from the scene shows smoke pouring from the cabin.
APPROXIMATELY 4:40 p.m.: SHERIFF TEAMS OUTSIDE HOME HEAR SINGLE GUNSHOT
4:50 p.m.: SPOKESWOMAN CONFIRMS ONE OF TWO WOUNDED DEPUTIES DEAD
A San Bernardino County sheriff's spokeswoman confirms one of the two wounded deputies has died, and the other is in surgery and expected to survive.
9:00 p.m. SAN BERNARDINO SHERIFF'S: HOUSE STILL TOO HOT TO ENTER
Spokeswoman Cindy Bachman holds presser stating the cabin has not been entered yet
11:30 p.m.: CONFIRMATION: CHARRED HUMAN REMAINS FOUND
Investigators have located charred human remains within the debris of the burned out cabin. Identification will be attempted through forensic means.