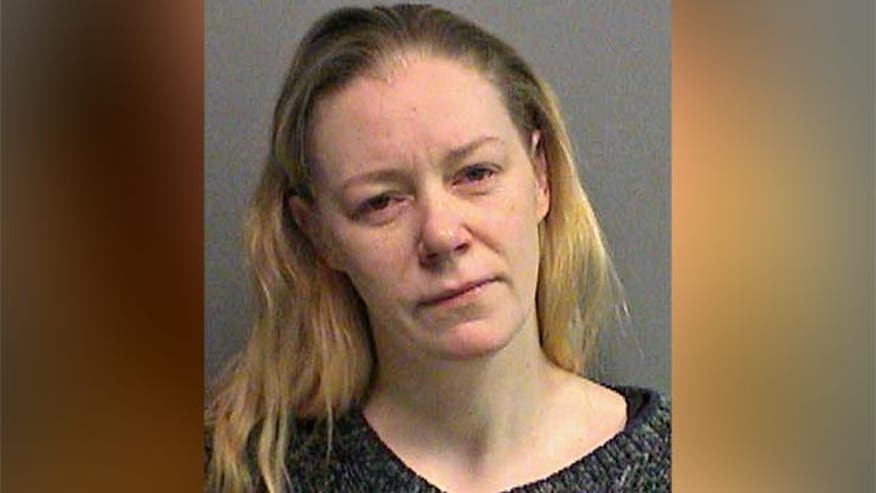 BOSTON – A pillow, blanket and baby wipes stained with blood were found in the bedroom of the 1-year-old Massachusetts girl who died after she was allegedly assaulted by her Irish nanny, according to court documents filed by police.
Aisling McCarthy Brady, already jailed on an assault charge, could be charged with murder in last week's death of Rehma Sabir, a Cambridge infant who was hospitalized with head injuries on Jan. 14 -- her first birthday. She died two days later.
Court documents filed Tuesday by prosecutors describe a gruesome scene inside the baby's bedroom and a concerned neighbor hearing a child's urgent cries fall silent.
The documents said state police who searched the girl's room found a bloody blanket and pillow in the crib and blood-stained baby wipes discarded in a diaper pail.
An upstairs neighbor told police that on the day the baby was hospitalized, she heard the infant crying for almost an hour before it changed to "extreme crying." The woman said she knocked on the front door of the apartment for about 90 seconds, timing the knocks in between the baby's gasping so it would be heard by someone inside.
Her knocks went unanswered. Police said she told them she heard the baby cry for another 10 minutes.
"It started to slow and settle down before stopping completely," police said.
Doctors who examined Rehma after her admission to Boston Children's Hospital determined the baby suffered severe brain injuries.
Dr. Alice Newton, medical director of the hospital's Child Protection Team, diagnosed Rehma as a victim of abusive head trauma, according to the court documents.
"Abusive head trauma includes injuries caused by violent shaking as well as impact to the head either by directly striking the head or causing the head to strike another object or surface," the documents said.
Newton concluded there was no other medical explanation for the child's injuries and, ultimately, her death, the documents said.
Authorities said Brady, 34, could be charged with murder following completion of an autopsy. It's not clear when it will be completed.
Brady's lawyer, Melinda Thompson, did not immediately return a call seeking comment Wednesday. Thompson said Tuesday that her client had no role in the baby's death.
The baby's parents, Nada Siddiqui and Sameer Sabir, told police that Aisling had been their nanny for the last six months, caring for the baby while they worked.
State police said in the court documents that Brady was also watching another infant the day Rehma was hospitalized because the baby's parents participated in a nanny share. The other infant was not harmed.
Investigators who interviewed Brady said she told them the baby seemed "her usual self" while she played with her that morning. She went on to describe a happy baby she sang to at lunch time who suddenly "slouched" in her chair, her eyes half-open, after lunch, authorities said.
According to court documents, Brady told police she believed Rehma was tired and put her in her crib. When she went into the bedroom about three hours later, she noticed that "Rehma was `clenching her fists and her arms and legs were stiff,"' according to police.
Brady said she got a wet cloth and put in on Rehma's head. At about the same time, the baby's mother returned home and called 911, according to police.
Immigration officials said Brady was in the country illegally after arriving from Ireland in 2002 under a tourist program. She was only authorized to stay 90 days.