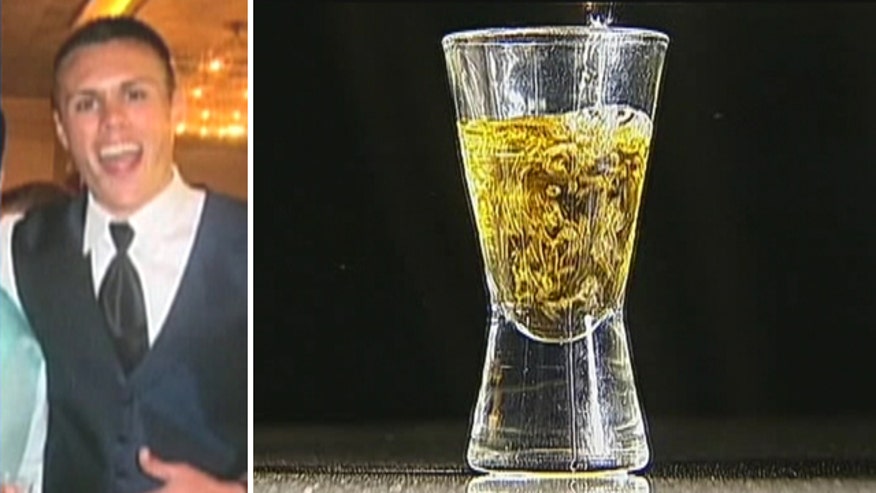 DEKALB, Ill. – More than 20 members of a Northern Illinois University fraternity are facing criminal charges after a freshman student was found dead at their house following a night of alleged heavy drinking.
Arrest warrants were issued Monday for 22 members of the Pi Kappa Alpha fraternity at the school after 19-year-old David Bogenberger was found dead in November.
By Tuesday night, 13 of the 22 members turned themselves in to police.
A DeKalb Police Department spokesman said seven people surrendered to police in DeKalb. All seven posted bond and were released.
The other suspects turned themselves in to other police departments. The spokesman did not know if they also had posted bond.
MyFoxChicago.com reports five leaders of the fraternity have been charged with felony hazing. They are Alexander M. Jandick, 21, James P. Harvey, 21, Omar Salameh, 21, Patrick W. Merrill, 19, and Steven A. Libert, 20. The rest of the members were charged with misdemeanors.
Police said Monday that Bogenberger died of cardiac arrest due to alcohol intoxication, and that his blood alcohol level was about five times the legal limit for driving.
"There was a pre-planned event that included the knowing and intentional provision of alcohol to people they knew were minors, and not only that, but in a short time period there was an expectation to drink a large amount of alcohol," Lt. Leverton, with the DeKalb Police Department, told MyFoxChicago.com.
MyFoxChicago.com reports the night Bogenberger died he attended a fraternity hazing event called "Moms Night" or "Parents Night."
"Basically, you have to run a gauntlet of liquor, and doing whatever the girls tell you until you find the girl that's yours," one student told MyFoxChicago.com. "It basically involves drinking two to five shots of liquor (per girl)."
An attorney for Bogenberger's family said Bogenberger felt compelled to drink heavily because he wished to be accepted by the fraternity.
"We have no desire for revenge," Bogenberger's parents said in a statement after the charges were announced. "Rather, we hope that some significant change will come from David's death. Alcohol poisoning claims far too many young, healthy lives. We must realize that young people can and do die in hazing rituals. Alcohol-involved hazing and initiation must end."
NIU says the fraternity has been temporarily removed as a recognized student organization.
Click for more from MyFoxChicago.com.
The Associated Press contributed to this report.