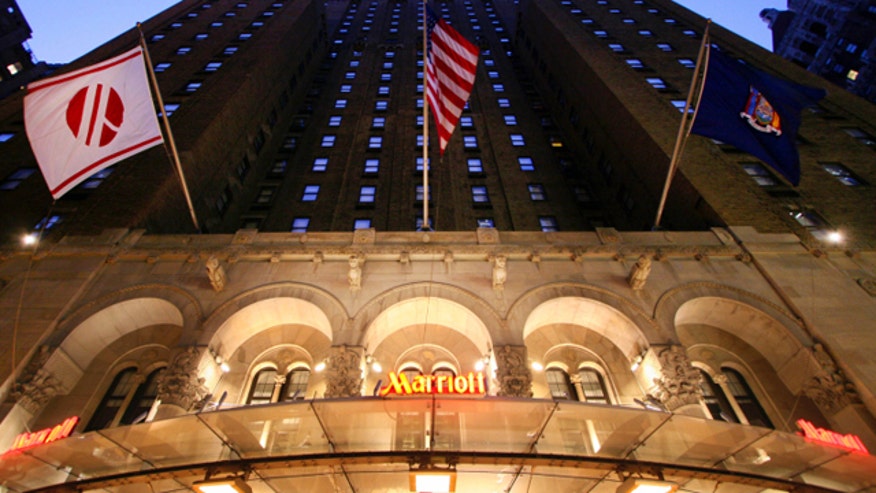 The AC Hotel Bourbon has just opened in New Orleans, but potential guests take note—this place may appeal only if you're a certain age.
The new 220-room hotel is the Marriott's first U.S. initiative to attract millennial travelers—people born in the mid 1980s to early 2000s.
So what do millennials want when they're on the road? [image]
"We're thinking more a mindset than age but it's a mindset that often the younger, tech-enabled traveler can personify," Arne Sorenson, CEO of Marriott, told USA Today.
"More prominent design in the product, more food and beverage, a somewhat livelier scene, probably a bias toward being in the public space than the guest room, more integrated use of technology."
The hotel was built in the historic Cotton Exchange building, but the design in each room has a modern, minimalist look with hardwood floors. There are plenty of plugs and USB ports on nightstands, with Bluetooth-enabled speaker systems and flatscreen TVs in all rooms. The showers are "spa-like" but other characteristically in-room amenities have been moved to a common area.
Every floor has a "hydration station" where millennials can keep their paraben-free water carriers filled. Mini-fridges have chilled glasses, not over-priced mini bar items. Instead, guests can shop at a small lobby outpost with snacks and beverages from Jose Andres. A traditional business center has been replaced by a library with wireless printers. [image]
"We have to have design that is comfortable," Antonio Catalan, founder of AC Hotels in Spain, said. "The client wants it to be easy, not complicated."
The AC Hotel Bourbon is the first of 100 properties that the chain plans on unveiling in the next few years. Earlier this fall, AC Hotel opened international outposts in Istanbul, Turkey and Valencia, Spain.