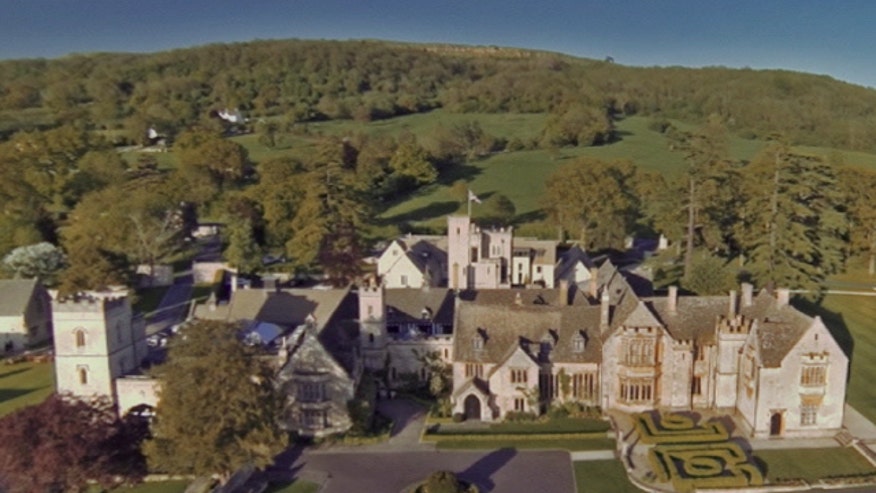 Ready for a nice country walk for 100 miles or so?

The famous Cotswolds Way in Britain is 102 miles, actually, through rolling fields, past villages that couldn't evoke Old England any more than if you were on a film set. Think thatched roofs, winding country lanes, ancient stone cottages, huge manor houses. We stayed in one that's now the Ellenborough Park Hotel—and even Sudeley Castle that once was home to royalty.
You'll walk on ancient footpaths, past bleating sheep. What we call hiking the Brits call "walking" and "walking trips" --and they have never been more popular, whether you opt to go with a group or just arrange for a company like Sherpa Expeditions to transfer your bags. That way you can amble unencumbered from villages with names like Chipping Campden, Bourton-on-the-Water to Winchcombe, stopping for lunch in one village and for a beer in another. Rain doesn't stop determined walkers, one local told me. This being England, make sure you've got good rain gear and waterproof hiking shoes.
Of course the Cotswolds, about a two hour train ride from London, is only one of Britain's famous walks. You've got your pick whether you want to focus on history, food—yes there are good farm-to-table eats—spirts and beer or just get out the city:
--The Wales Coastal Path is the only path that allows you to walk along the border of an entire country. It stretches 870 miles, though you can walk whichever sections you choose.
--The John Muir Way stretches 134 miles through the heart of Scotland. It will take you a week or longer to walk the entire way, half that on a bike. But again, you could opt for just one or two of the 10 sections.
--See the famous Scottish Highlands by hiking The Great Glen Way past the foot of Britain's highest mountain, Ben Nevis, along the shores of Loch Ness and ending in Inverness, Scotland's northernmost city. If you are in really good shape, maybe you'd prefer the arduous Cape Wrath Trail through the Scottish Highlands that's considered Britain's toughest long-distance path—186 miles that would take you 18 days to hike the whole thing, mostly on ancient footpaths.
--If you like to imbibe as much as hike, consider The Edges and Ales Walks throughout the Peak District in England –one seven mile path allows for stops at four pubs on route.
--For wine aficionados, there's an English Vineyard Walking Weekend in Sussex, an hour by train from London. Stop for tastings at some of England's best wine estates along the way each day.
--If you are a history buff, The 1066 County Walk explores the southern coast of England where the Normans first landed, going past a still-standing Norman castle and Norman fort along the 31-mile route.
Just make sure you're hiking shoes are broken in.
Eileen Ogintz is the creator of the syndicated column and website Taking the Kids. She is also the author of the ten-book Kid's Guide series to major American cities and the Great Smoky Mountains. The third-edition of the Kid's Guide to NYC has just been released.