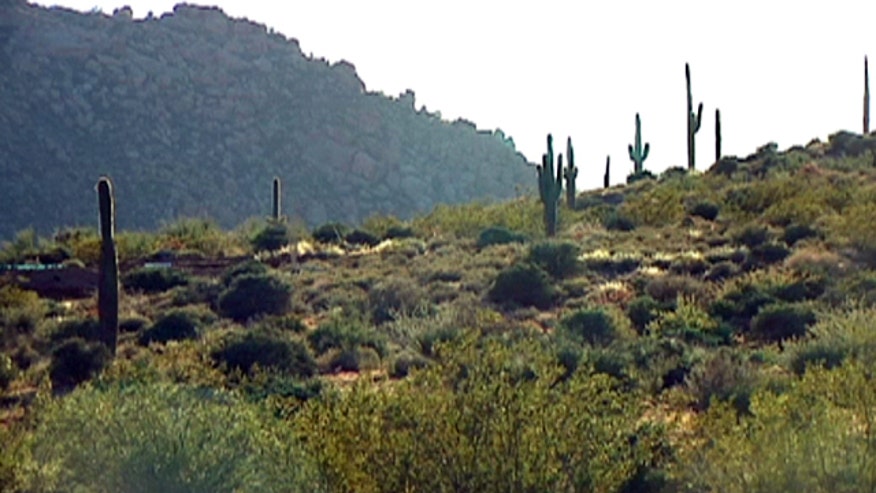 Tucked away in the mountains of the Sonoran Desert, just outside of Phoenix, is a party in the hills that sends sounds of music and laughter echoing into the desert
Walking into Greasewood Flat Bar and Restaurant is like taking a step back in time. Antique cars and wagons line the property. There's boot-stomping live music and live animals—some rescued from the Grand Canyon.
"We don't have a mechanical bull we have live burros and chickens," said general manager Hoyt Johnson.
The 42-acre property is centered around a common area complete with a dance floor and a 130-year-old bunker house that serves as the bar and kitchen. There wasn't much around when iconic Western-themed restaurant and bar opened in 1975, but now the open desert now is covered by homes, a resort and golf courses --and brings a loyal crowd.
"It's fun. It's entertaining. It's casual," said customer, Wendy Burton. "It's a place where we all come to meet."
Greasewood is a special place because it's so different from today's standard country bars. It provides spectacular views of the Phoenix Valley, remains rustic, and gives the feel of an authentic western corral.
"It's an all-day experience. You don't just show up, have a beer, leave," Burton said. "It's like you're coming for the day."

When the hot Arizona sun starts to set, guests can order a signature green-chili-cheese-burger or chose from Greasewood's unique grilled cheeses. Then, customers can build their own fire in table side fire pits. Greasewood provides the chopped wood and paper.

Greasewood began as a private family picnic area decades ago, but word of the fun soon caught on.
"And word caught on and word caught on," Johnson said. "It's just been extraordinary. We get people from all over the world that come here.

On a busy weekend, Greasewood serves over 10,000 guests.
While Greasewood is an institution in the desert, it will be getting a new home next spring after the land was sold to a property developer. It will be relocated to a different space in the Scottsdale area, but Johnson wouldn't share of where exactly until the details become final. But the new location will bring the same feel and spirit as the old.
"We say we're going to be at Greasewood Flat and everybody shows up," Burton said.
Matt Finn is a Fox News correspondent based in the Chicago bureau. Follow him on Twitter: @MattFinnFNC