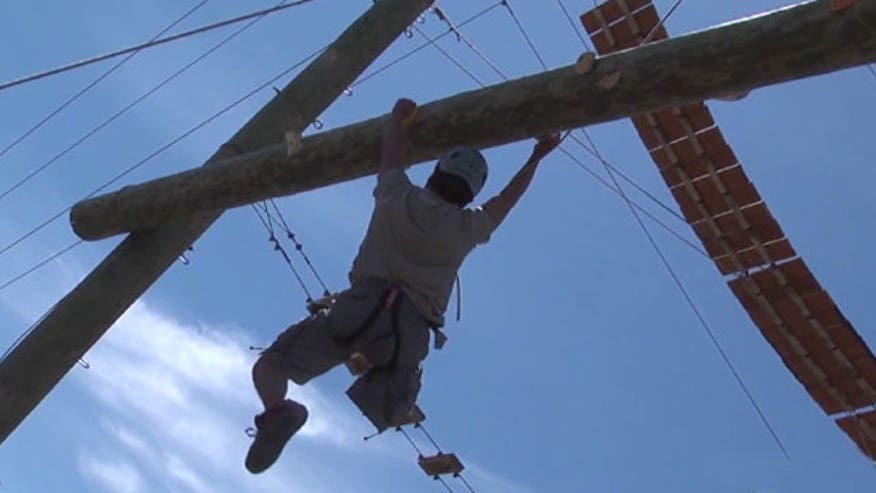 Most of us want to try something new on vacation. Many of us want to challenge ourselves physically.
But what if you or someone in your family faces special challenges? No worries whether you are in a wheel chair, have a child who is on the autism spectrum or you returned from active duty as a wounded warrior.
No worries either if your budget is tight. There are plenty of places to help you and those you love to get outdoors and have fun:
The National Ability Center
The National Ability Center in Park City, Utah has special family camps that allow everyone to connect to the outdoors, including special programs for U.S. service members and their families designed to develop and encourage independence. There are also winter and summer camps to support the development of kids and teens who have amputations and spinal cord injuries. Activities incldue adaptive riding, challenge courses, water sports, cycling and snow sports—sled hockey, snowshoeing, skiing and snowboarding. There are even special programs for kids who are on the autism spectrum.
National Sports Center for the Disabled
The National Sports Center for the Disabled in Winter Park, Colorado offers ski biking and ski racing in winter, along with other snow sports and rafting, camping, fishing, rock climbing and other seasonal activities. There's a paralympic experience for veterans, the chance to camp in a fully accessible campground and classes in suburban Denver in fall.
Breckenridge Outdoor Education Center
The Breckenridge Outdoor Education Center in Breckenridge, Colorado might give someone who is blind the chance to ski down fresh powder or a quadriplegic the chance to conquer a high ropes course. In winter, kids and adults with physical and mental challenges come to learn to ski or snowboard. There are also special camps for those with brain injury, Multiple Sclerosis, Parkinson's, autism and retreats for disabled warriors. Activities are held in many places in the Rocky Mountains and Southeast Utah throughout the year.
Vermont Adaptive Ski and Sports
Vermont Adaptive Ski and Sports offers programs year round for kids as well as adults including canoeing, sailing, cycling, tennis, horseback and adaptive winter sports. Summer programs are provided around the state; winter programs are at the Killington, Sugarbush and Bolton Valley ski areas and they offer many different summer outdoors programs for children with special challenges and their families—everything from horseback riding to kayaking to cycling to special camps. Smuggler's Notch Resort in northern Vermont has its own summer and winter adaptive program for kids as well as adults.
Autism on the Seas
Autism on the Seas helps arrange vacations on land and sea for families with Autism, Asperger Syndrome and other Developmental Disabilities.
Give Kids the World
Orlando, Florida is home to an entire resort to Give Kids the World, where kids suffering from life-threatening illness and their families can take a break from treatment, hospitals and doctors and just enjoy themselves for a week. They can eat ice cream for breakfast, hug Goofy or Mickey, visit Orlando's theme parks, play mini-golf and celebrate Halloween in June and Christmas in July—every week of the year, in fact. For many families, a visit here is the first they've taken since a child became ill.
Here's what I wrote about a visit here.
I hope you're smiling now, just thinking about the possibilities!
Eileen Ogintz is the creator of the syndicated column and website Taking the Kids. She is also the author of the ten-book Kid's Guide series to major American cities and the Great Smoky Mountains. The third-edition of the Kid's Guide to NYC has just been released.