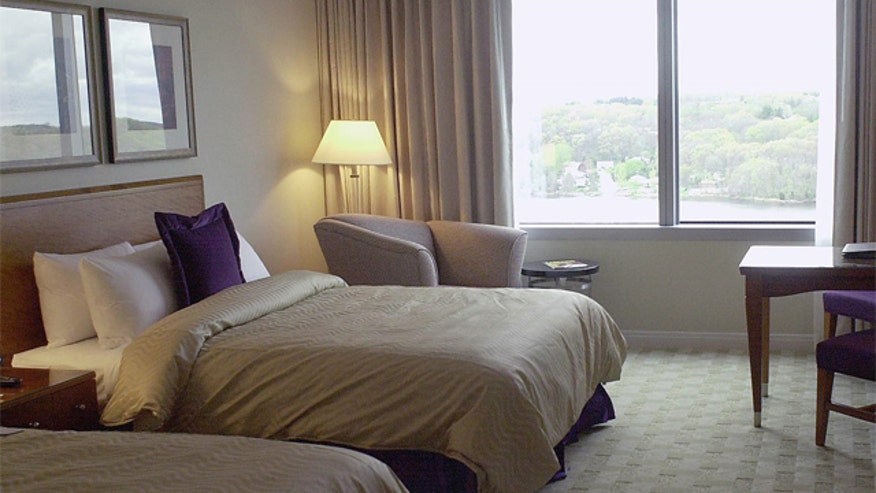 An upscale hotel in upstate New York's Hudson River Valley is causing a social media uproar with its alleged guest policy that fines reviewers $500 for bad reviews.
According to PIX 11, the website for Union Street Guest House stated, "If you have booked the Inn for a wedding or other type of event anywhere in the region and given us a deposit of any kind for guests to stay at USGH there will be a $500 dollar fine that will be deducted from your deposit for every negative review of USGH place on any internet site by anyone in your party and/or attending your wedding even if you stay here to attend a wedding anywhere in the area and leave us a negative review on any internet site you agree to a $500 fine for each negative review."
As of this afternoon, the hotel quickly started to backtrack, deleting the $500 policy from its website and posting this notice on its Facebook page:
"The policy regarding wedding fines was put on our site as a tongue-in-cheek response to a wedding many years ago. It was meant to be taken down long ago and certainly was never enforced."
The hotel has since posted a revised statement its website, with no reference to any fine.
"Please know that despite the fact that wedding couples love Hudson and our Inn, your friends and families may not. This is due to the fact that your guests may not understand what we offer - therefore we expect you to explain that to them."
Yet, one Yelp reviewer, Rabih Z. of Alexandria, VA. who wrote on the review site in November of 2013, says $500 fine policy is real.
"The management of this hotel had the gall to email us twice to threaten us financially about the negative review!" the user wrote. "Here is an excerpt from their first email:
"'Please note that your recent on-line review of our Inn will cost the wedding party that left us a deposit $500. This money be charged via the deposit they have left us unless/until it is removed. Any other or future reviews will also be charged to the wedding party (bride & groom) from the guarantee they have provided us.'"
The hotel describes itself as having a vintage feel that has been "restored," and says, "If your guests are looking for a Marriott type hotel they may not like it here."
The hotel has since received an outpouring of one –star reviews on Yelp, bringing its overall score down to 1 out of 5.
The very first review on the site, which dates back to 2010, gives the guest house 1 star.
"I would not recommend staying here," user Rob M. wrote in April 2010. "A whole lot of attitude with very little service."
While Yelpers have taken to trashing Union Street Guest House, reviewers on TripAdvisor have been kinder. It still maintains a 4 out of 5 bubbles on their rating system but receives less than stellar marks for its service.
Messages seeking comment from Union Street Guest House management were not immediately returned Monday.