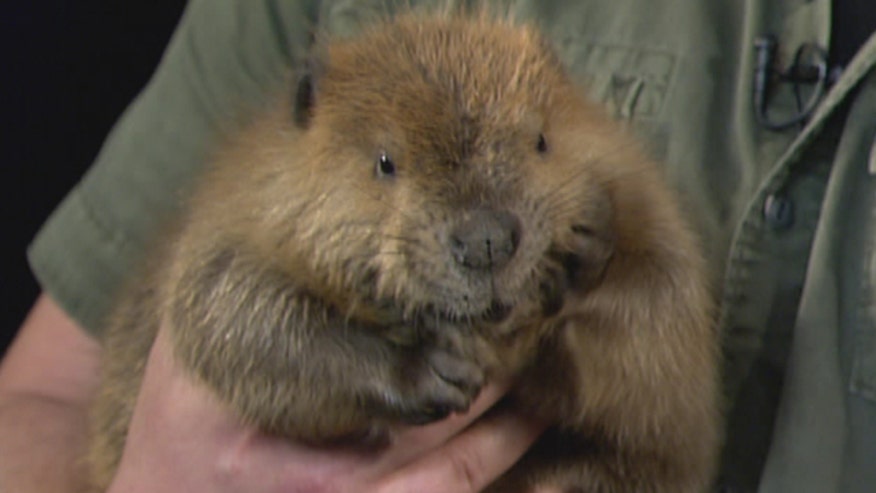 Looking for ways to get your kids outside and away from the TV this summer? Try camping.
Whether you pitch a tent in the backwoods or just in the backyard, it's a great way to get close to nature.
David Mizejewski, naturalist & wildlife expert for the National Wildlife Federation (NWF), says camping and observing animals in nature is fun for the whole family - but he cautions against taking selfies with squirrels.
"We don't want to ever try to approach or feed or definitely never touch a wild animal because they're wild. They can bite or scratch. Even something like a squirrel can give you a pretty bad bite," Mizejewski said. "So the message is appreciate them, get your camera out, take pictures, but let them be wild. Give them their space and everything will be great."
Want to see some nocturnal animals feeding? Pick areas where night-flying insects are abundant, such as over water, or near flood lights and street lights. Light and water attract the insects that certain animals, like owls fox and moths feed on at night. Or smear fruit on a tree in the late afternoon or early in the night and check it later for animal activity.
Another tip: make sure you bring enough water.
"It doesn't matter if you're camping out in the woods somewhere or if you're camping out in your backyard" Mizejewski said. "Make sure you bring plenty of fluids. You want to stay hydrated especially if it's hot out, which it usually is at this time of year."
NWF is encouraging families to participate in the Great American Backyard Campout on June 28. The event, now in its tenth year, aims to help families reconnect with nature. Participants can pledge to camp out and proceeds for the event go toward supporting NWF's programs.
Don't worry if you're new to camping. NWF has packing lists, recipes, nocturnal wildlife guides, exploration activities, nature games, and more on its website.
WATCH A FOX, OWL AND BABY BEAVER VISIT THE FOXNEWS.COM STUDIO:
[youtube jSSFzwzUurM]