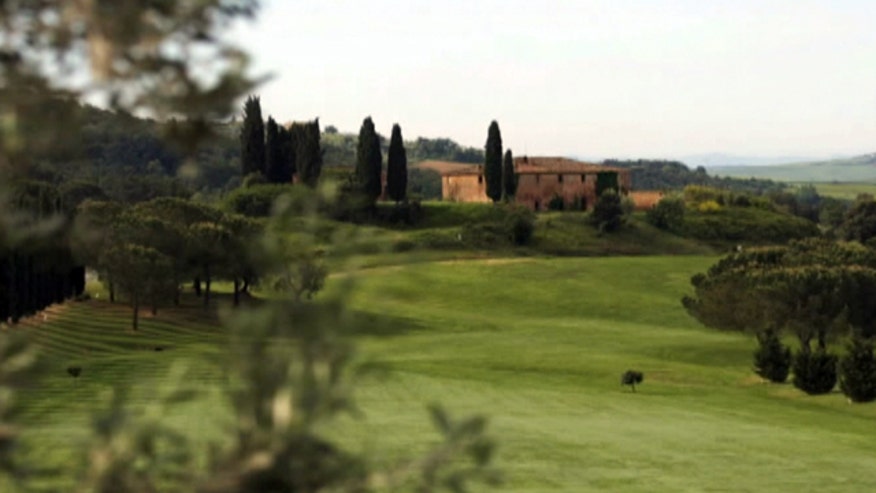 Castelfalfi, a medieval castle-estate first constructed in the 13th century, has risen and fallen several times throughout its history. Today, the Tuscan estate has been completely revived for the 21st century and is home to a luxury hotel, golf course, top dining restaurants, shops and even a cooking school.
TUI, the company behind the revamp, is hoping to turn Castelfalfi into one of Tuscany's top bespoke tourist destinations. "We bought it and brought it back to life," said Stefan Neuhaus, CEO of Toscana Resort Castelfalfi.
The estate was first inhabited by the Etruscans about 2,500 years ago. A tobacco factory was build on the estate at the beginning of the 20th century. For the past few decades, the estate has been privately owned until 2007 when TUI acquired the nearly 3,000-acre estate.
Now the tobacco factory has been transformed into Hotel La Tabaccaia, a three-star property opened in March of 2013. A second four-star hotel is almost complete and there is residential real estate available in the revived Borgo village.
The estate also boasts of its own production of wine and olive oil. When completed, it will house a cooking school, a Michelin-star restaurant and the biggest golf course in Tuscany. "It's a lot of different pieces we have put together again," Neuhaus said.
The team has worked to preserve many of the original features at Castelfalfi, even using original bricks when possible. "We were able to preserve the old village and the old authentic ingredients that identify to Tuscany," Neuhaus said. "For every customer from all over the world, it's so important to find authenticity."