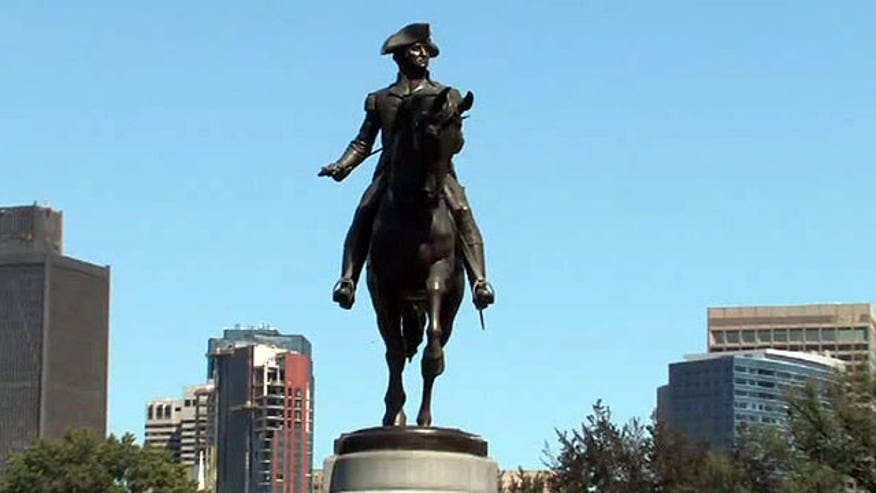 Ask kids what to eat in Boston and they'll tell you to have clam chowder served up in a bread bowl at Faneuil Hall. It's the same place the American Revolutionaries ranted about the British is where tourists flock today for the street entertainment, the food and the souvenir shops.
In my Kid's Guide to Boston, I went to source to find out what was fun for children for all ages to do in this historic town.
It turns out that showing them that American history can be fun on a walk with a costumed interpreter on the Freedom Trail or through Harvard Yard in Cambridge. There is not another city like Boston where you can so easily travel from the 21st century to the 18th, and back again.
You'll even learn some history at the ball park. Fenway Park where the World Champion Red Sox play is more than 100 years old, the oldest working major league ballpark.
Boston is a great city to take kids in spring, whether you're touring colleges (there are some of 50 in the area) or just catching the sites. Here's what else kids say you shouldn't miss in Boston:
--Whale Watching and The New England Aquarium. The New England Aquarium partners with Boston Harbor Cruises for whale watches that guarantee you will see whales in Stellwagen Bank Marine Sanctuary, a rich feeding ground not only for whales but for dolphins, sea birds and other marine life. The Aquarium itself is a top attraction with its Atlantic seals outside, its refurbished Giant Ocean Tank with thousands of new animals and big touch tanks.
--Time travel back to December, 1773 at the Boston Tea Party Ships and Museum, when the Sons of Liberty, disguised as Mohawk Indians, dumped 340 chests of British tea into the harbor to protest the hated tea duty. You can help "dump" the tea and "talk" to those who lived in Boston then via holograms. Check out the talking portraits of King George and Samuel Adams. Here's what I wrote about my visit.
--Celebrate the power of play with younger kids at the century-old Boston Children's Museum complete with three-story climbing structure, Japanese house brought from Kyoto and Boston Black which explores the diversity of Boston's African American community. There are special Friday night events for middle schoolers.
Have a bowl of chowder for me!
Eileen Ogintz is the creator of the syndicated column and website Taking the Kids. She is also the author of the ten-book Kid's Guide series to major American cities and the Great Smoky Mountains. The third-edition of the Kid's Guide to NYC has just been released.