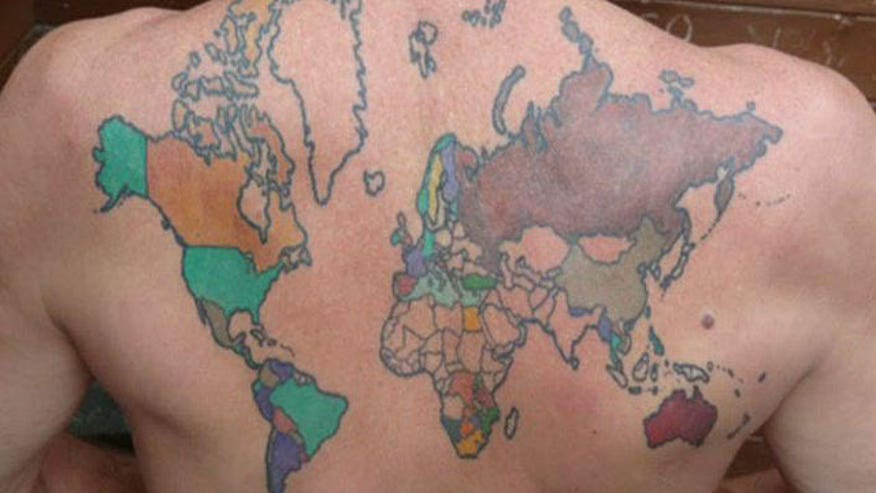 Forget a memento or keepsake from a favorite destination.
One man has turned his passion for travel into a permanent art form.
Bill Passman, a retired lawyer from Louisiana, has been tattooing his back with the places he's visited for the last four years. He has visited 60 different countries, which means he now has more 50 percent of the world's surface area inked into his skin.
Passman's passion for travel started in 2006, when he got his first passport at age 51, reports NY Daily News. His very first trip? A visit to Tanzania.
Now Passman documents his tattoo progress on his blog World Tattoo. One blog post titled "Will post updated picture including Russia soon. OUCH" says it all.
He was inspired to get the world map tattoo after meeting a woman in Utila, Honduras who started a similar ink project, using red dots to chronicle her global travels, he wrote. Passman opted for something more colorful – and no doubt more painful.
World Tattoo does say how many hours or how much money Passman has spent so far on this intricate project but he his thankful for the enthusiasm of his fans and followers.
"Overwhelmed by my World Tattoo's recent attention and support by fellow travelers," Passman wrote in a post last September.