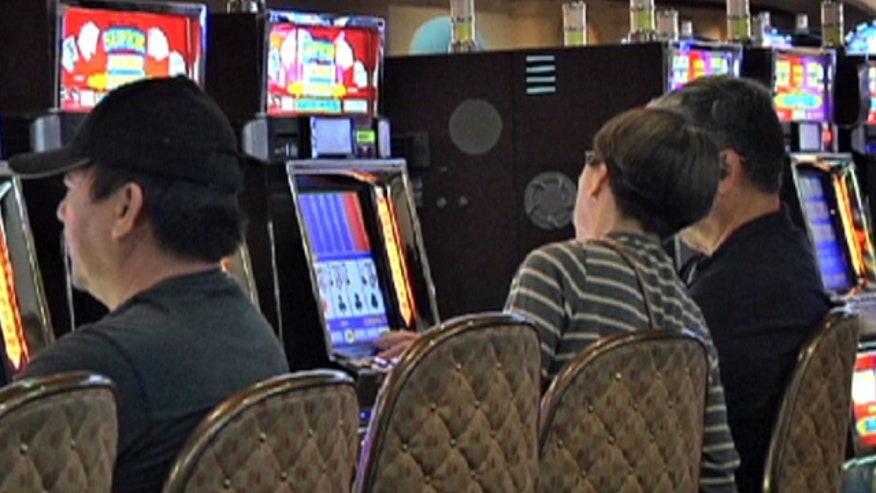 For some fans, Super Bowl XLVIII will be about more than who wins the game. There are other things to consider, like who will make the first fumble and which team will win the coin toss.
In gambling mecca Las Vegas, more than 50 percent of the expected record-setting $100 million in Super Bowl bets this year will be on so-called 'prop' bets -- wages on a certain player or a certain scenario within the game. For example, the number of interceptions a quarterback might throw.
"I like the prop bets because of the odds," Raymond Roszella said. "For a smaller bet you can make a lot of money."
Roszella has bet on the Super Bowl for decades. He's one of a growing number of gamblers who no longer just bet on the game's final score. Rather, he opts to place some money on prop bets.
One popular prop bet this year is whether Denver Broncos quarterback Peyton Manning will throw for more yards than John Elway did in his last Super Bowl. Elway played QB for the Broncos from 1983 to 1998 and is now a team vice president.
Props start at about $5 and can reach into the hundreds. Last year, about $30 million was dropped on props in Sin City.
Chuck Esposito, the sports book director at Sunset Station, has organized legal sports gambling in Vegas for nearly 30 years. He says the amount of prop bets placed has doubled from just a decade ago.
"It really is the game within the game," Esposito said. "It gives you something to root for from opening kick until the end of the game."
When the time comes to play, gamblers choose their bets from a prop sheet that can be up to a dozen pages thick. Casinos release them on a daily basis, offering endless options.
Esposito says the prop bets are so popular because those options give players cushioning -- instead of placing all their cash on a single bet -- like the final score.
Roszella agrees. "The more, the better I think it is for the players," he said.
Last year, $99 million was wagered on the Super Bowl in Vegas.
Even more money is expected to be wagered this year, placing gamblers like Roszella and the casinos on the edge of their seats.
"I can't wait to see how this year's turns out," Esposito said.
Matt Finn is a Fox News correspondent based in the Chicago bureau. Follow him on Twitter: @MattFinnFNC