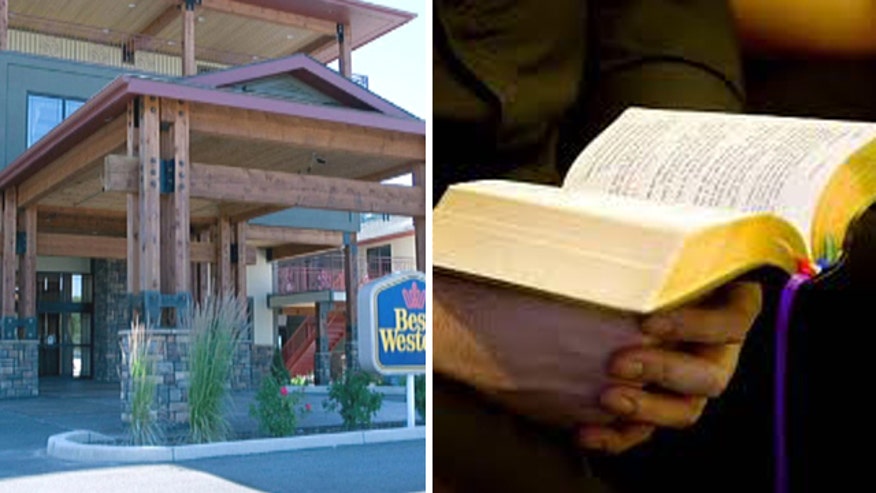 If you operated or owned a hotel or bed and breakfast, and Jesus walked in, how would you treat him?
"Biblical entrepreneurship" is the business model behind faith-based companies. It's a program that combines the teachings of the Bible with traditional business training to create what's called "kingdom entrepreneurship," according to Patrice Tsague, who developed the concept.
In an interview with Fox News' Lauren Green, Tsague, co-founder and chief servant officer of the Nehemiah Project International Ministries, referenced the scripture:
"The Bible says a lot about business," said Tsague. "Jesus' father was an entrepreneur, a carpenter … the Disciples were entrepreneurs, they were fishermen and the like."
Tsague worked with Pastor Erich Bahme of KingdomPoint International to develop this concept into a religion-based hotel.
Through the hotels, they created "ministry centers," Tsague explained, "turning hotels into facilities that not only receive guests like another hotel but model how Christ would take care or treat people."
There is currently one Kingdom Business hotels in Kalispell, Mont., part of the Best Western chain, called Flathead Lake Inn and Suites, with plans to open additional locations.
Tsague said the experience when you first walk into the hotel is different than other competitors.
"The music you listen to is different, its ministering," said Tsague. "The customer service, we go the extra mile because we treat every guest as we would treat Jesus."
There also might be a separate room for prayers along with providing Sunday worship service.
When it comes to hiring, Tsague pointed out, "we hire those who have values … just because we are a Christian company doesn't mean that we don't hire non-Christians." He added, "we hire those who understand that this company is based on faith and that they are willing to embrace those values."
Tsague says his target audience for hotel are tourists headed to Glacier National Park and other national park sites in the area. And although he doesn't advertise that his is a faith-based hotel, he says most customers appreciate the staff and customer service at the hotel.
Best Western Plus Flathead Lake Inn and Suites is one of the top hotels in region on Tripadvisor.
Still, to the unsuspecting guest, a stay where there is religious music and prayer services may make some uncomfortable.
Tsague says he hasn't gotten any complaints and services like access to the prayer rooms and religious services are only mentioned if prompted to by guest.
He says, "faith is a part of the hotel's business model but he doesn't want to exclude others."
Chris Snyder is a producer for Fox News based in New York. Follow him on twitter: @ChrisSnyderFox.